Elopement Wedding in Porto
Here is one of the most beautiful Elopement Weddings we have ever done. It's the first one we did in Portugal. Austin and Jingjing gave us the opportunity to eternalize this beautiful moment of love through the photographs and also through a video (it's in the end of page).
The Bride and The Groom
Austin and Jingjing are Chinese and they came to Portugal looking for this. A moment alone, just of them, in this wonderful and romantic city, Porto. It was exciting, intense and will stay in our memories forever!
We are very grateful to share this moment so important at a couple's life and we spent all day together, and got dinner together!
We started the session on the beach in Matosinhos, with many old constructions of the coast of Portugal. You can always see an old lighthouse or stones. The contrast with sunlight is sensational!
Then we had the beautiful light in the gardens of Palacio de Cristal, which is located in the heart of Porto City.
Press play and dream with us!
What is an Elopement Wedding?
The earliest references we have in the story about Elopement Weddings are around 1400 and it defines how when a woman leaves everyone and everything, in order to marry a lover in a distant place. This can inspire a beautiful movie story!
Over time, the idea changed and became a more intimate option only between bride and groom, in a place of dreams.
So either go to a country or a city away for a ceremony or just a session to symbolize that union.
We think this is wonderful because it is a very special event for the bride and groom, sharing a single moment of them, with all their privacy preserved, enjoying together.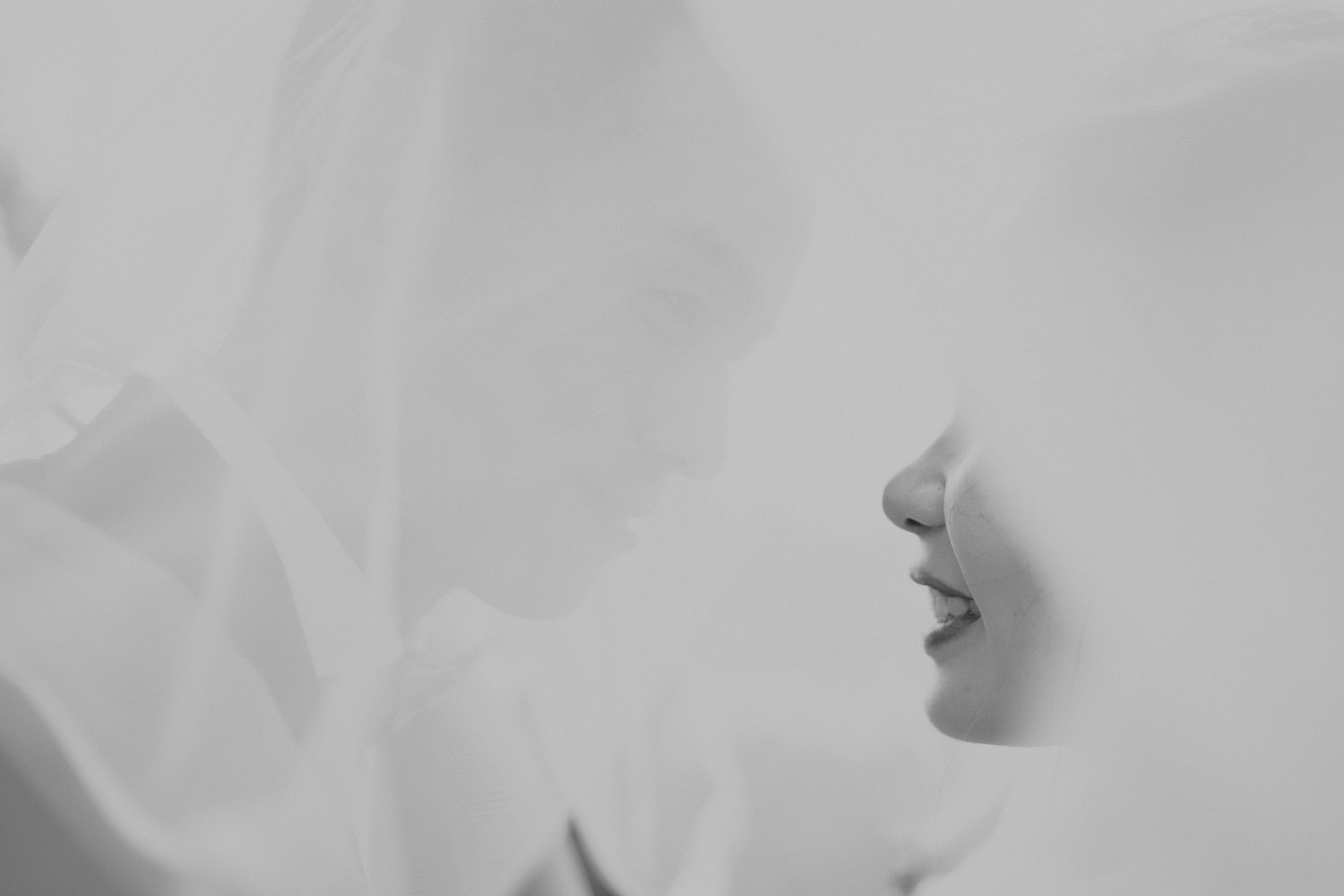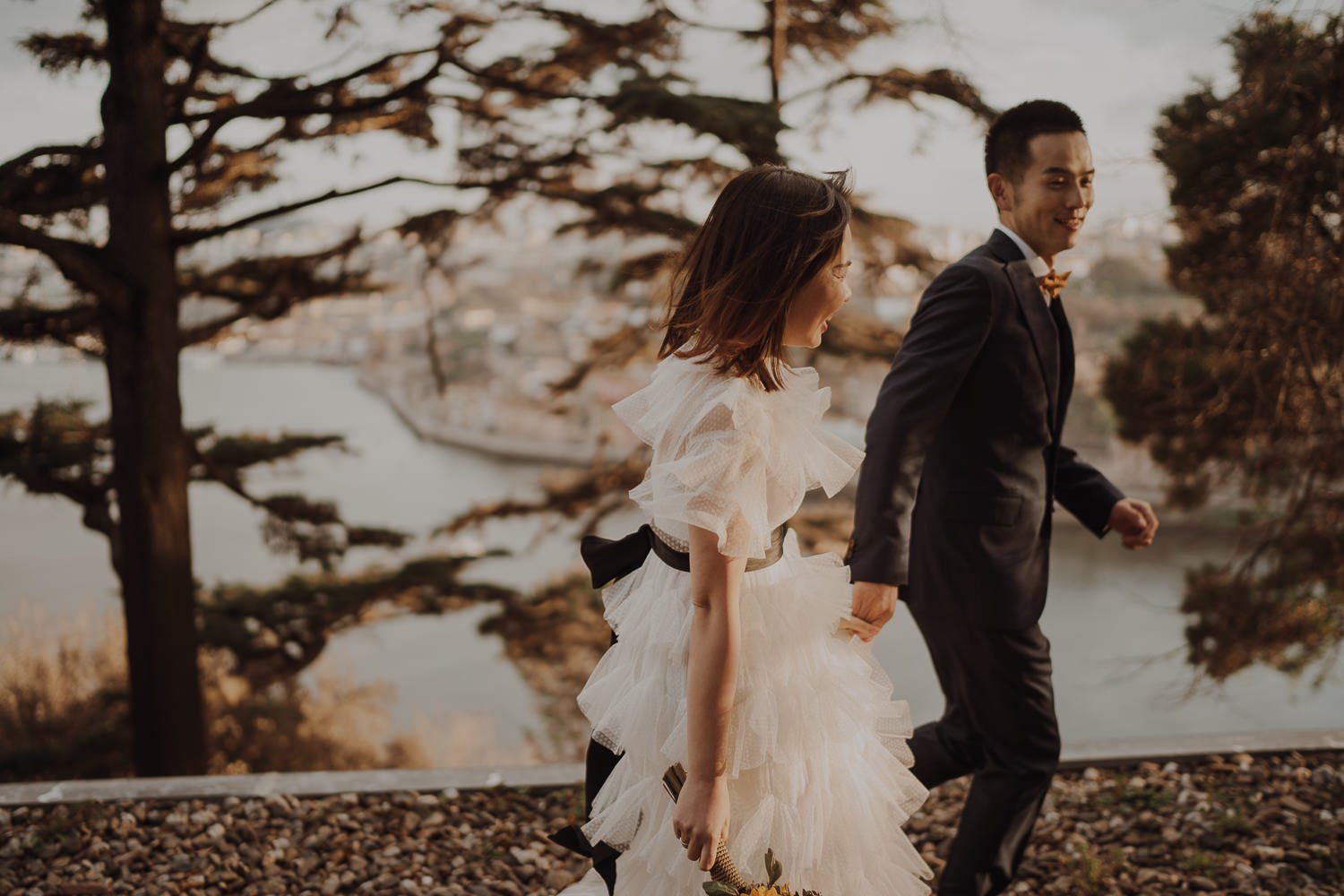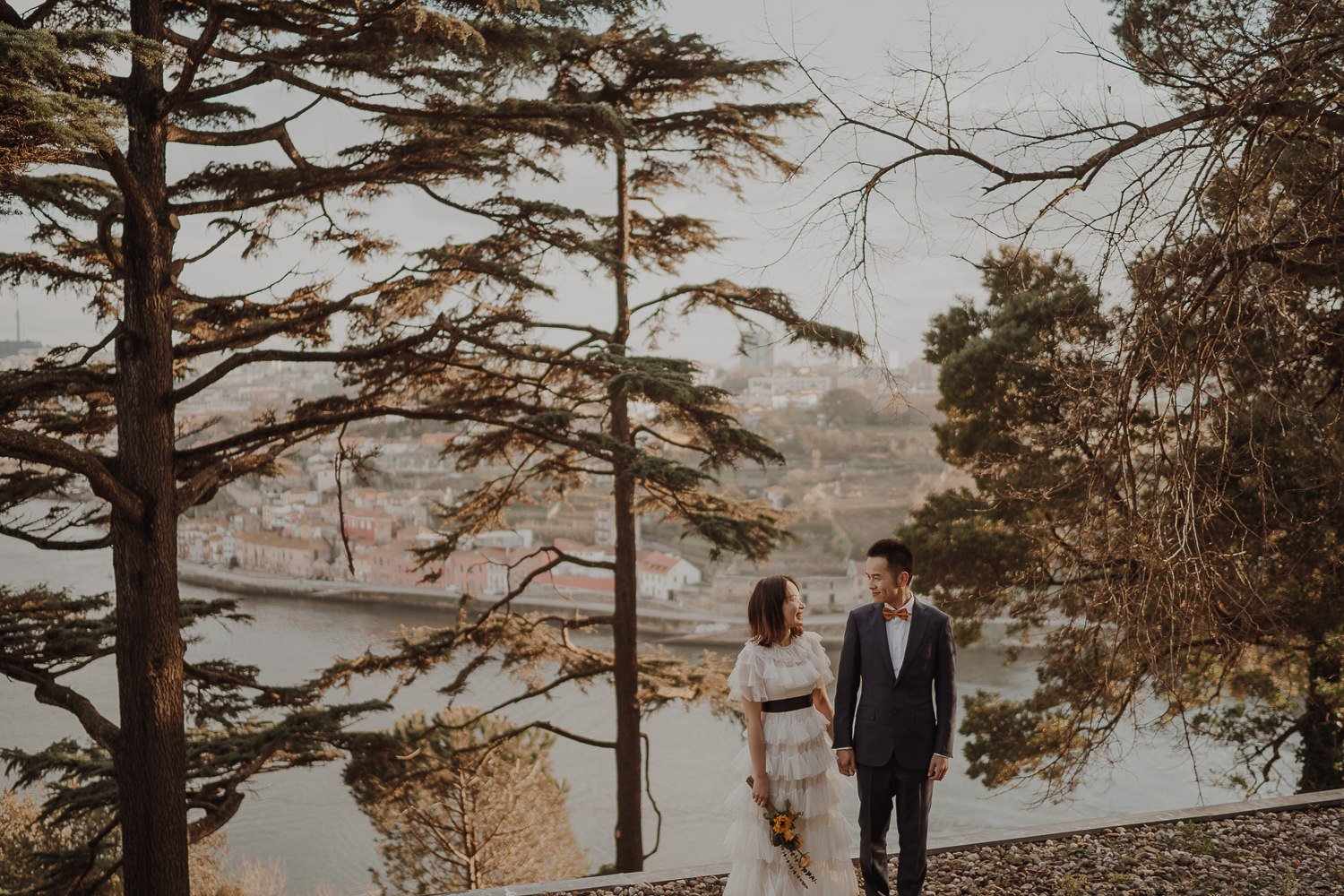 Our first video – Elopement Wedding
This Elopement also marked the first video we made that involved the wedding area. As our focus is Wedding Photography and in a traditional marriage we never venture to photograph and film. We understand that a marriage is very important and a lot of responsibility to accumulate these two functions. Only at very small marriages, elopements and destinations this is possible to be done by two photographers because some moments are unique.
In this Elopement Wedding we did both because it was only them, the bride and the groom. We loved the final result of both records! The photos were wonderful and the video also made us and them very happy!
With Love, Nathalia and Pedro.
Do you want your love story to be recorded for us? Send a message, let's share good times together!Click here!