Elopement Wedding in Rio – The Amazing Sunrise Wedding
In this Elopement Wedding in Rio we wanted to seek more than beautiful images, we wanted to cause the senses. The blur makes us feel the movement, the sunrise light, Rio de Janeiro as a backdrop and the colors that remind us a dream.
Elopement Wedding in Rio - Starting a life Together
This combination between Me (Nathalia) photographing and Ellen modeling has always been present in our lives. The first portraits I ever made were with Ellen in front of the camera. I am so grateful for that. From there for now I can see how much we have evolved and how our paths are aligned. Today we share moments like this and very similar.
Ellen and Luiz had just taken the keys to their apartment, starting a new life together and further marking the meaning of this moment. An honor for me to portray this moment of their lives, being able to get the keys to an apartment and start a married life is a big step, so we are very happy about it!
We always want you both in our side and in front of our camera depicting the love that you live together. The best is always to come, I will portray you in many other achievements!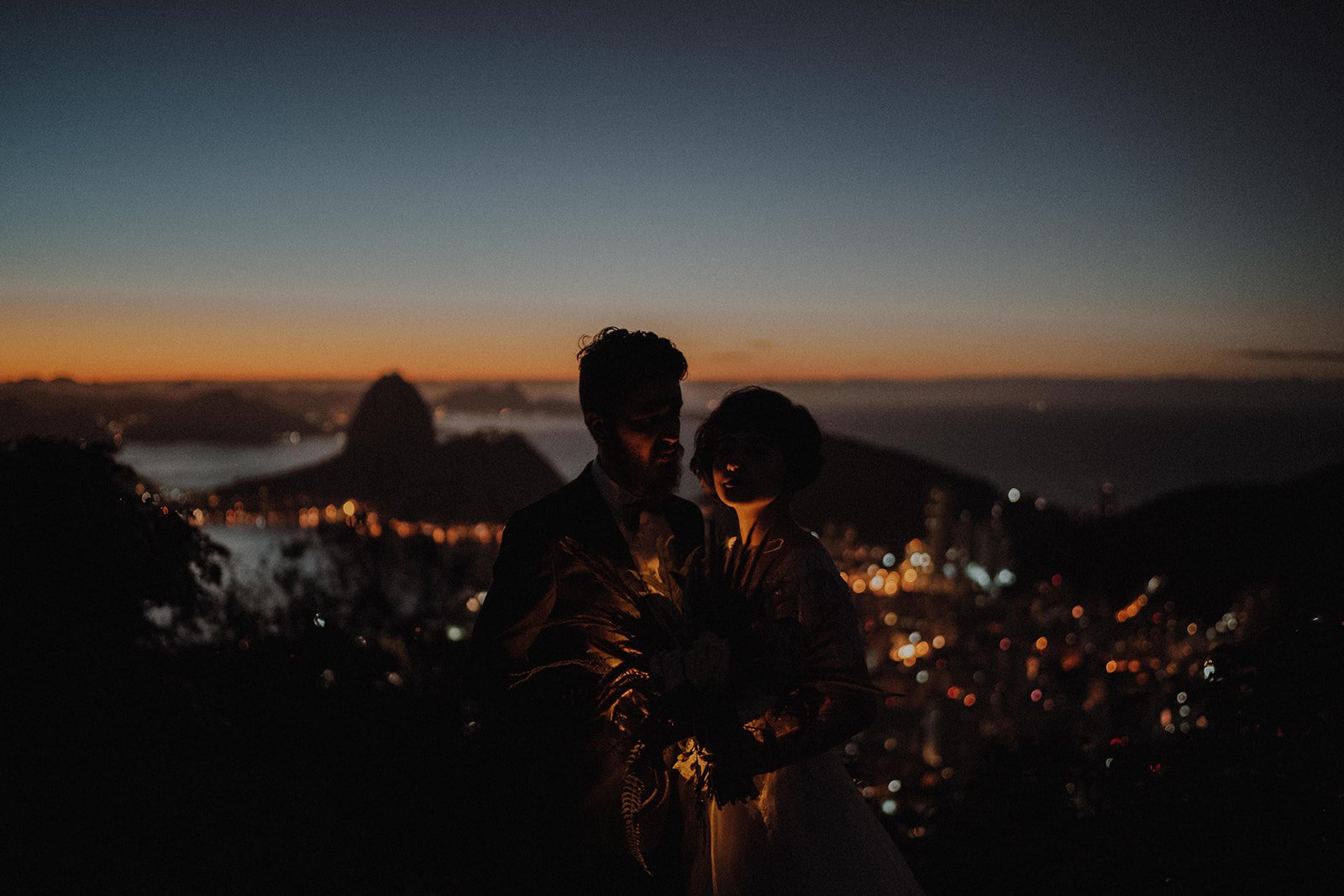 Elopement Wedding in Rio - Flowing with the Wedding Dress
At this Elopement Wedding in Rio de Janeiro, we had the help of the Wedding Dress Designer Morena Andrade Atelier. The choice was made to make Ellen look like a fairy! For the magic to happen through the movement of your dress! Like a dream, Ellen would fly through the amazing landscape of Rio de Janeiro.
Thank you Morena, your dress is a work of art!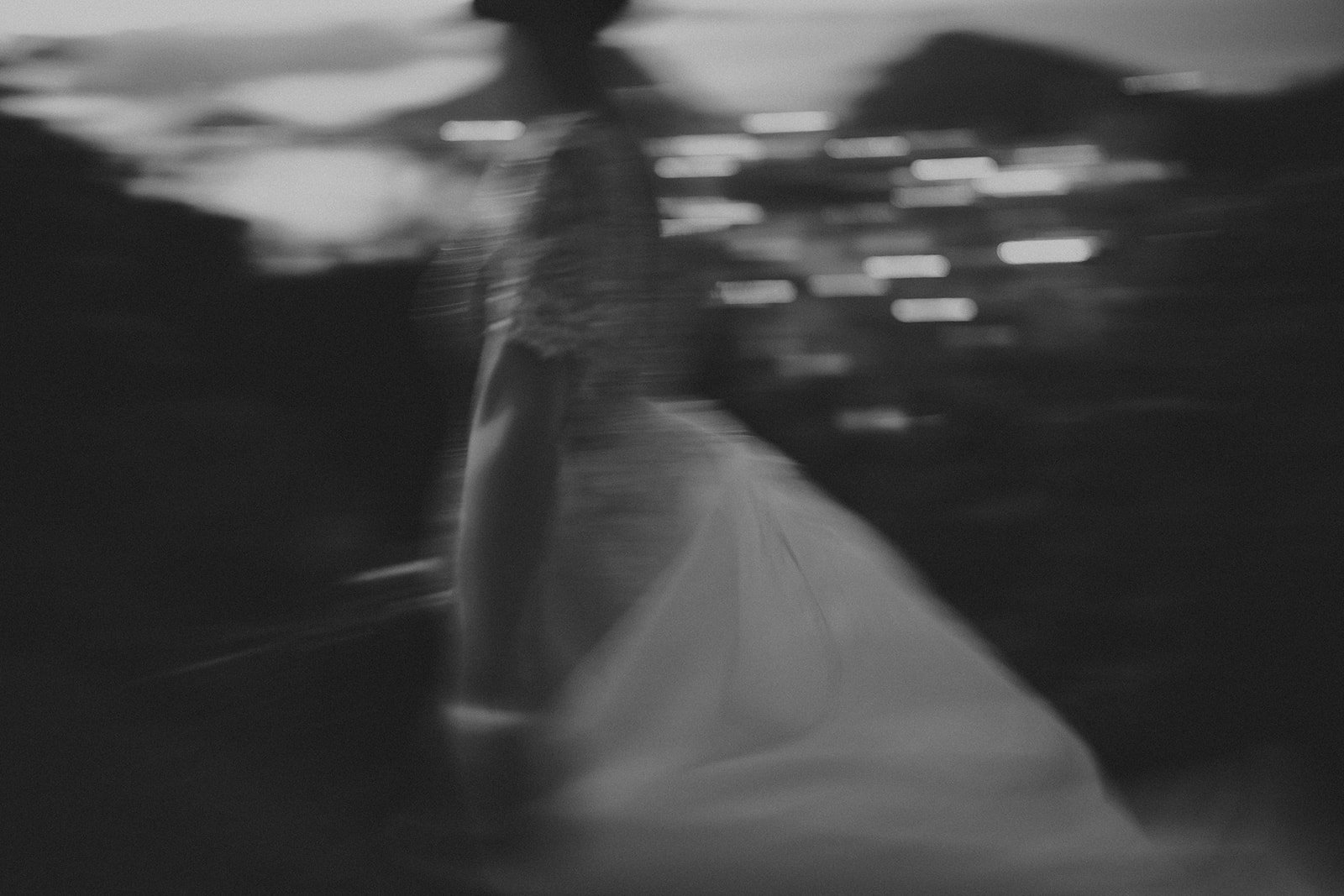 Elopement Wedding in Rio - The Flowers
Two days earlier, I was in Petrópolis, in the highlands of Rio de Janeiro at my grandparents' house. With the idea of looking for a flower supplier the next day, I knew I could do it, I just needed to find beautiful flowers.
And I found it, but it was in the backyard of my two grandparents, as I like to dig in the dirt, walking through their backyard saw exactly the beautiful flowers I was looking for, it was very beautiful to have the feeling that I had (and have) everything I needed (and need) everywhere around me.
And the result was that!
Elopement Wedding in Rio - Sunrise Wedding
Here we also count as a background this wonderful city, contrasting with the colors of the sunrise, which gave us a lot of freedom to create and express our art through this atmosphere.
From above we can see the exuberance of Lagoa Rodrigo de Freitas, Sugar Loaf Mountain, Christ the Redeemer and the horizon showing endless possibilities.
Ethereal Love. A love of infinite possibilities, a beautiful dream in the "Cidade Maravilhosa", Rio de Janeiro!
It was worth waking up at 3:40 in the morning to see these colors rising in the sky and watch the divine spectacle of this light invading the city. Just like we did in London.
The flowers were made by me (Nathalia), picked at my grandparents' house in the mountainous region of Rio de Janeiro. It was very special to make this bouquet, made by my hands, guided by my intuition and so loaded with meaning. I realized that we have everything we need here and now at our disposal.