how to plan a wedding during covid pandemic – 10 tips!
Nowadays everyone has doubts os How to Plan a Wedding During COVID Pandemic. That's why we're here, because we know what needs to be done and we would like to give you some advice to start planning your wedding with great enthusiasm despite the current situation. In 2020, thousands of couples were forced to postpone their marriage. In Portugal alone, around 17 thousand marriages were postponed. Therefore, in 2021, instead of the 35 thousand weddings that take place on average per year, it is expected that about 52 thousand weddings are held. So if you like to be proactive when it comes to organizing and planning your wedding, it is necessary, more than ever, to start preparations now. So, here are some tips that will help you keep the reins in the organization!
1 -CHECK THE AVAILABILITY OF THE venue | How to Plan a Wedding During COVID Pandemic
Once you've set the wedding date with the place you've always dreamed of getting married, start checking the availability of all suppliers. It is likely that some are no longer available, so it is important to make a list of priorities. Also, be active in your decisions, as dates can be booked quickly with all suppliers. Therefore, when one is not available, immediately proceed to the next in your list of preferences.
2 - Have your budget well planned
It is essential to plan your wedding budget, that is, to know clearly how much you want to spend, what your priorities are and in what items you will invest more. This will help you to better control spending and avoid surprises. Planning your wedding day well in advance will help you prioritize what you really don't want to lose and save money, so you can invest in the entertainment group you like best or hire an exclusive decorating service, details that, undoubtedly, will make a difference.
3 - Make EVERYTHING EASY FOR GUESTS8
Once the date, time and place of the wedding have been defined, it is time to make the list of the guests. Keep in mind that the list will undergo a lot of changes, with people who will only be able to confirm their presence in the week of the wedding and people who will be able to cancel at the last minute. For this reason, notifying guests well in advance, especially those who live farther away, is very important to avoid extra expenses.
Most bridal stores have reopened. So, if you are already comfortable, you will start trying on dresses in various stores until you finds the one. Bear in mind that, as a rule, the dress will need some adjustments and, with the current situation, there may be some delays. Thus, it is important to decide in a timely manner so that everything is as you dreamed on your wedding day. In addition, as the average wedding next year is much higher, the stores themselves recommend starting to prepare the dress about 10 to 12 months before the wedding.
5 - HAVE A PLAN B | How to Plan a Wedding During COVID Pandemic
Always have a background, as there may be some things to change at the last minute. Keep in mind that the original plan may change. This may mean that guests have to wear a mask, have a small number of guests or have no group dances … However, don't let this make your day any less special. Make your day a memorable one way or another!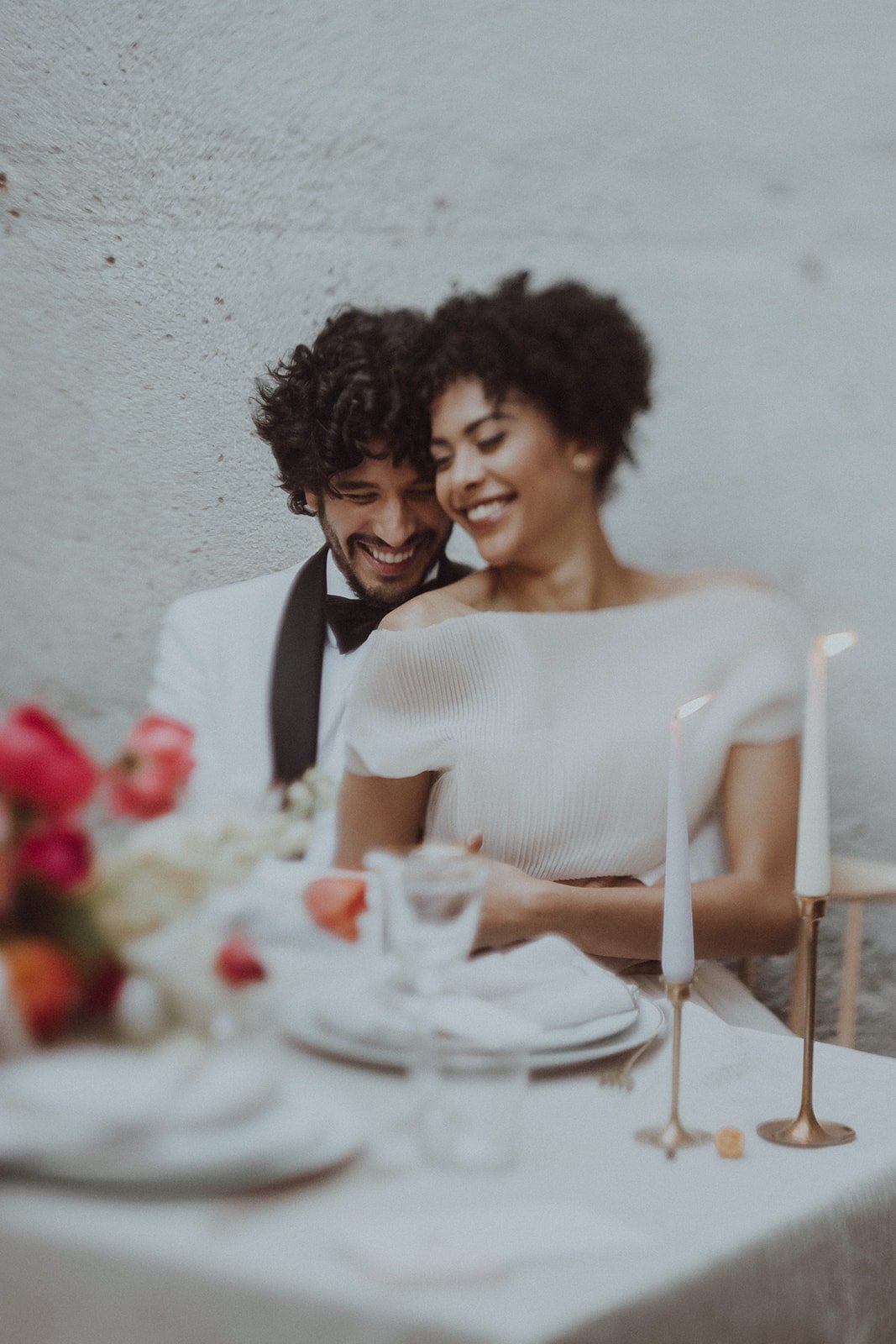 6 - Plan the ceremony | How to Plan a Wedding During COVID Pandemic
Many couples plan the ceremony from the first to the last minute, as it is the most important part of the day. Think of songs and readings you like, search for family heirlooms and see traditions that your family or the groom's family may have and that you would like to see included in your ceremony. These details will make a difference when it comes to making your day unique.
7 - Hire a Wedding Planner !
Having a Wedding Planner is super important because, in addition to taking a lot of weight off your back, you are someone who is used to going through all the issues inherent in planning a wedding. In 2021 you will find few dates available, so consider having a smaller wedding, but always be honest with the planner about what she has always dreamed of and about the details that cannot really be missing on her big day. 
The Romã Eventos team has years of experience building weddings from scratch. So, inconveniences, changes of plan, planning of the ceremony, indication of suppliers aligned with what you seek, are part of the know-how of the company created by Rute!
She is responsible for incredible things, including the content of this blog!
8 - UNDERSTAND THE COVID details
Before signing contracts, talk to suppliers about the current situation, ask detailed questions about how they can deal with a cancellation or postponement and ask for everything to be clarified in the contract. This way, if there are uncontrollable circumstances that can cause a change in plans, you will be prepared in advance and have a clear understanding of how a cancellation or postponement will be handled.
We, Lovati Photography, understand the situation that this crisis poses to couples. We have a clause in our contract exclusive for COVID-19 that explains that we do not charge any rescheduling or cancellation fees in cases related to COVID-19
Think about every detail you would like to see at your wedding, from how you would like the welcome cocktail to be served, what the glasses will be like, how the employees' trays and their clothing will look. Think about how you would like to see cutlery, plates and glasses. Every single detail can make a difference in the presentation of your big day!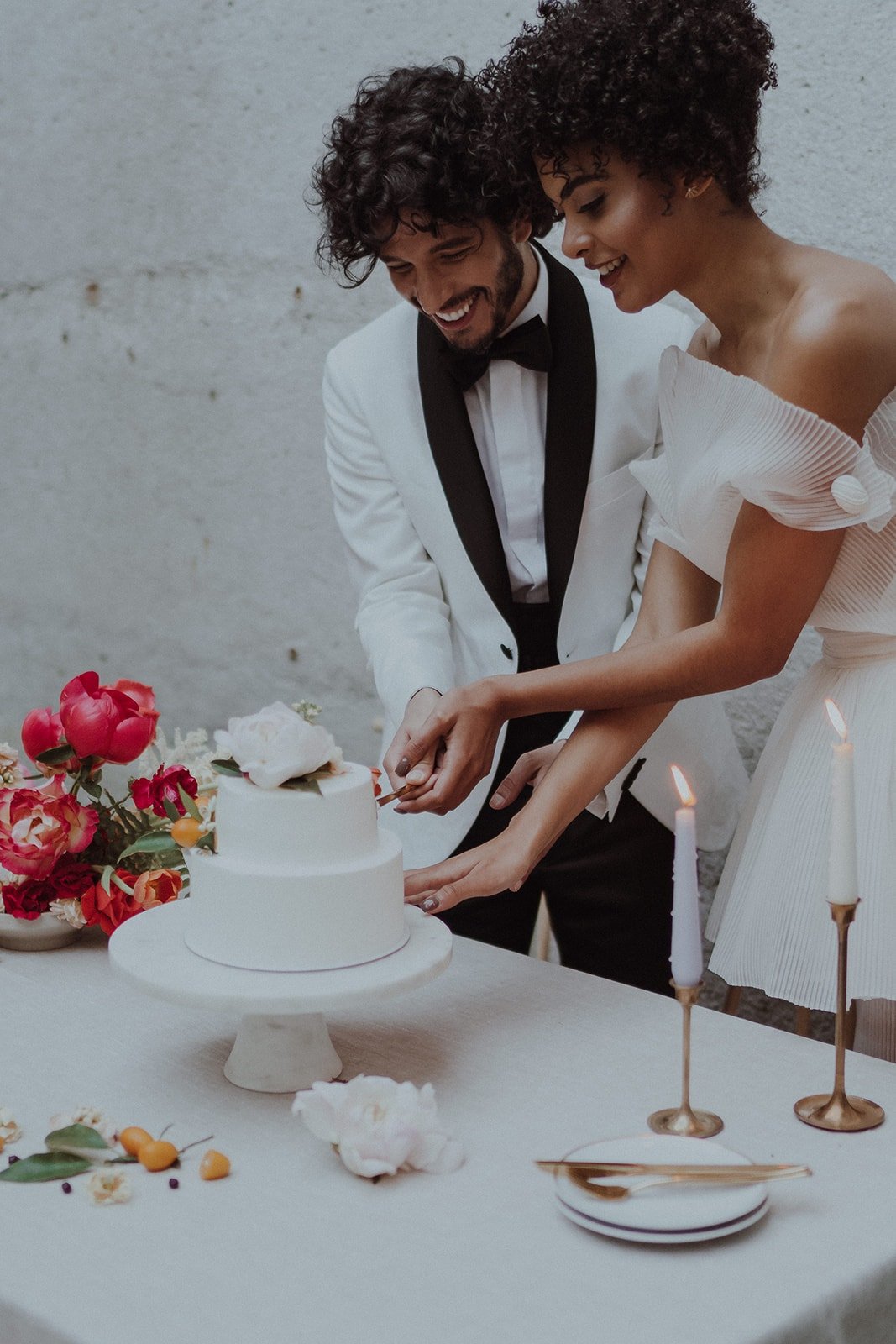 10 - DECIDE WHAT IT IS BEST FOR YOU
After all, the important thing is that your wedding day is as special as possible and that you feel good and comfortable to experience it with those you love the most. Couples are scheduling the wedding in late 2021 or early 2022, hoping to keep everyone on the guest list and not have to make changes to their plans. Stay creative and flexible with your plans, decide what is really important and essential on your wedding day and, in the end, it will be your perfect day!
Blog producer - How to Plan a Wedding During COVID Pandemic
Editorial team - How to Plan a Wedding During COVID Pandemic