Set Lounge Azurara | Jaime & AnaMAria
This wedding at the Set Lounge Azurara was incredible! Being able to be part of the story of Ana Maria and Jaime was a great privilege and very pleasant. From the beginning of the day that we went to Jaime's house to photograph his preparation to the last songs we heard at that big party, it was like living the day as more attentive guests.
These two are very very special people and we were able to connect in a beautiful way with them.
Allow yourself to realize how subtle that day was and how it went the way Jaime and Ana Maria are, light, sensitive and carried by the flow. We feel that we made friends and this photographs will tell this story forever.
The day starts with us going to Jaime's house, and we can say that the house has lots of stories to tell. It brought us a feeling of very strong memories, the light passing through windows illuminated the railing of the stairs that leads to the second floor, showing the house's life, almost if it could speak.
Another feeling we had when we arrived and we were greeted with smiles was the welcoming. Jaime's mom treated us like old friends and we could feel comfortable to photograph many details.
We were there to listen to them and record what was already Jaime's wedding and Jaime&Ana's legacy.
ANamaria | Set lounge azurara
Then we went towards the preparation of Anamaria. Surrounded by friends and family, she was getting ready for the wedding armed with one of the most beautiful dresses we've ever seen (name of the brand here) and a bouquet of dried flowers made by the dear artist Ema of Jardin D'epoque, who we worked with before in this beautiful and inspiring editorial.
So much elegance, lightness and tenderness. We feel that we portray for the most part the light that touched Ana Maria's skin, dress and flowers, the striking light gave shape and the shadows showed how beautiful it was, difficult to describe with words, the photos says much more.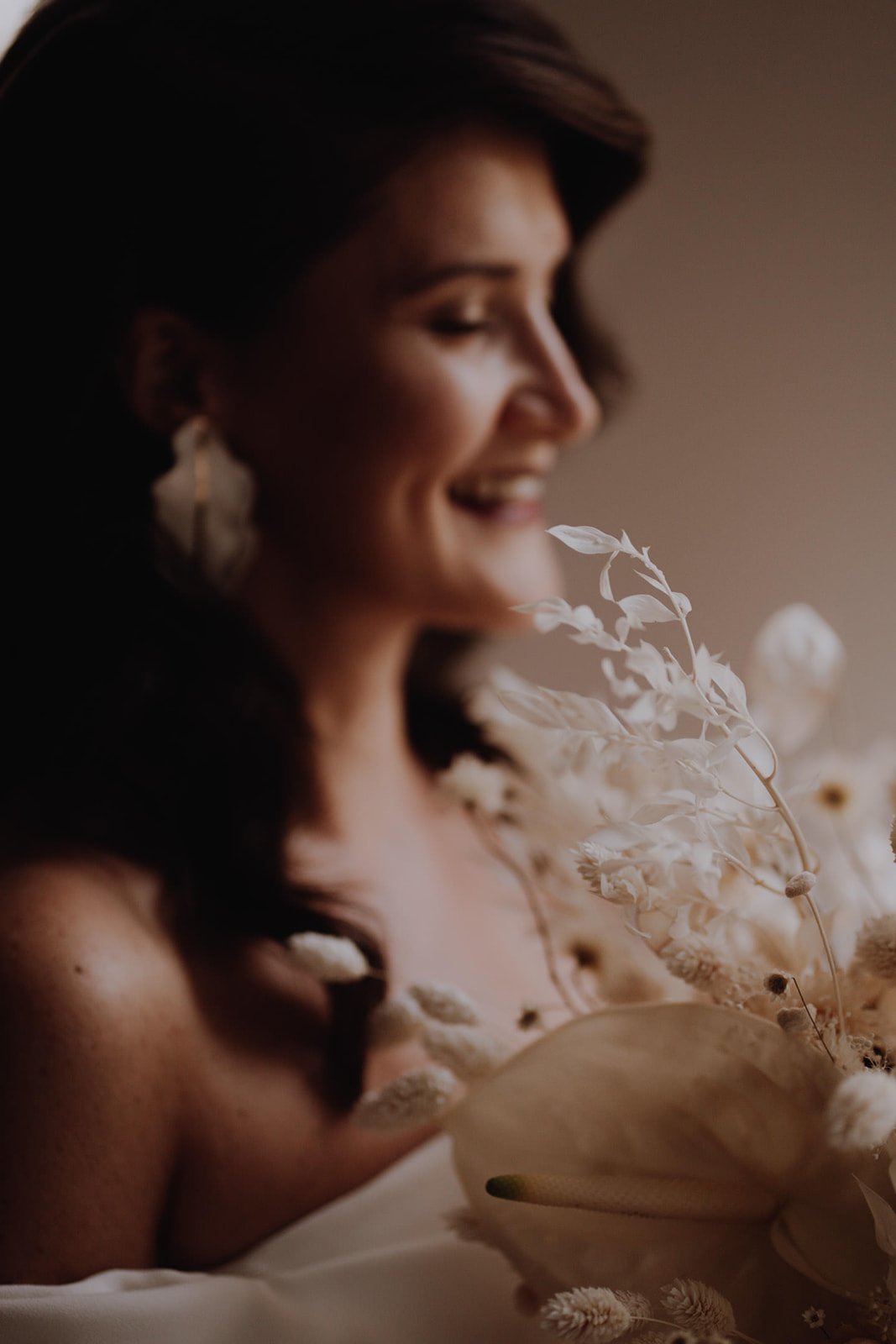 The Ceremony | Beach Wedding
The Ceremony was done in a different and beautiful way. The bride and groom chose the ceremony of the four elements.
With origins in the Celtic wedding and others old traditions, this ceremony brings the "re-connection" of the bride, groom and guests with the nature through the elements: water, fire, earth and air. It was very exciting and more than that, it showed who they are and what they believe. They did the things that made sense to them. We love it and we identify ourselves a lot!
It was very special and included the Celebration of Filipa Martinho of Celebrar o Amor, which knew very well how to do the best this type of ceremony needed: fluidity, spontaneity, creativity and freedom.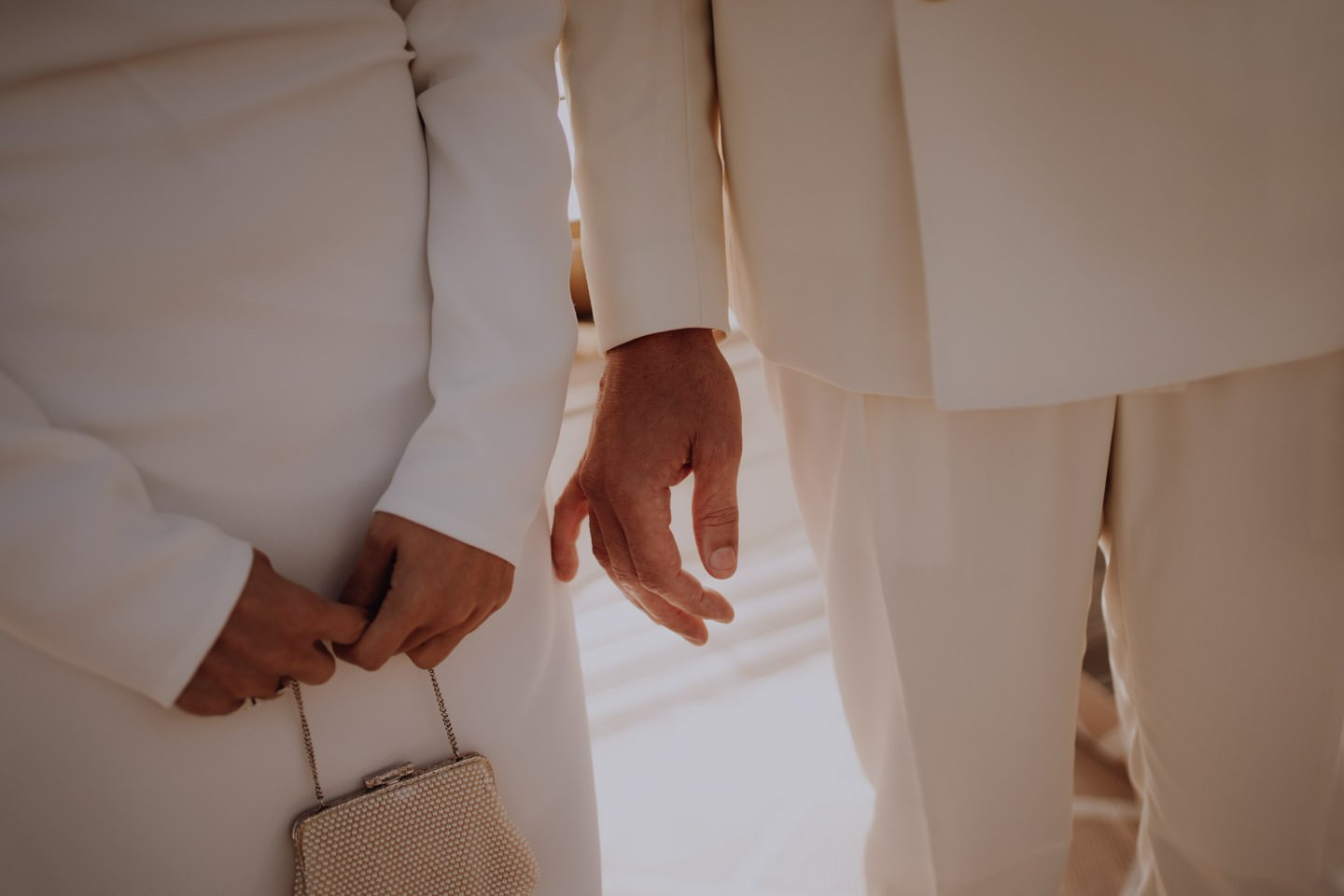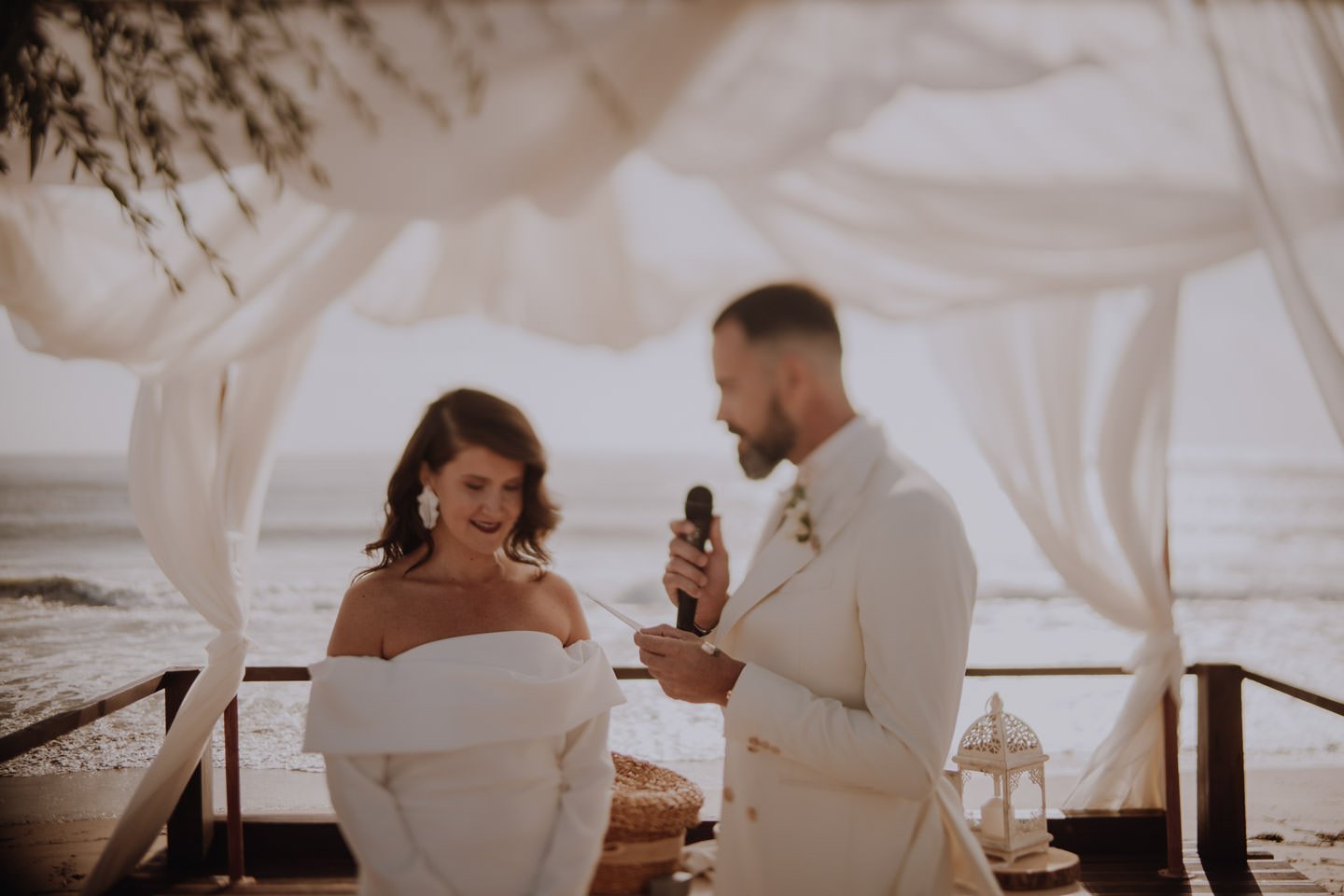 What an amazing venue! | SET LOUnge Azurara
The Set Lounge Beach Wedding venue is located on a beautiful beach called Azurara, in Vila do Conde – Porto.
It has several spaces for socializing, such as a terrace, a beautiful place for the ceremony, a large dining room, a dance floor and an incredible view of the sea, which is close to a lighthouse. This venue is the perfect place for those who want to set foot in the sand, with complete freedom and run to the sea. It is an immersive experience.
In addition, the venue for that day prepared a very modern and light decoration, perfectly fitting the bride and groom's style. We could see how intimate, genuine, emotional and delicate everything was prepared.
Jaime & Anamaria | Beach Wedding
The time has come when the sun starts to set and even between rainy moments and clouds, we were presented with a beautiful sunset, the golden hour light was really warm and soft, as an autumn day has to offer in October, it was beautiful .
And a little detail: when the sun was setting, it was very windy and getting very cold outside so we had only 5 minutes to photograph just the two of them before they freeze haha. They took off their shoes and walked on the sand together, close together, for the first time after they got married and we did this beautiful photos without posing, just telling them to embrace each other, to close their eyes and to feel their love. 5 minutes is enough when the couple surrender.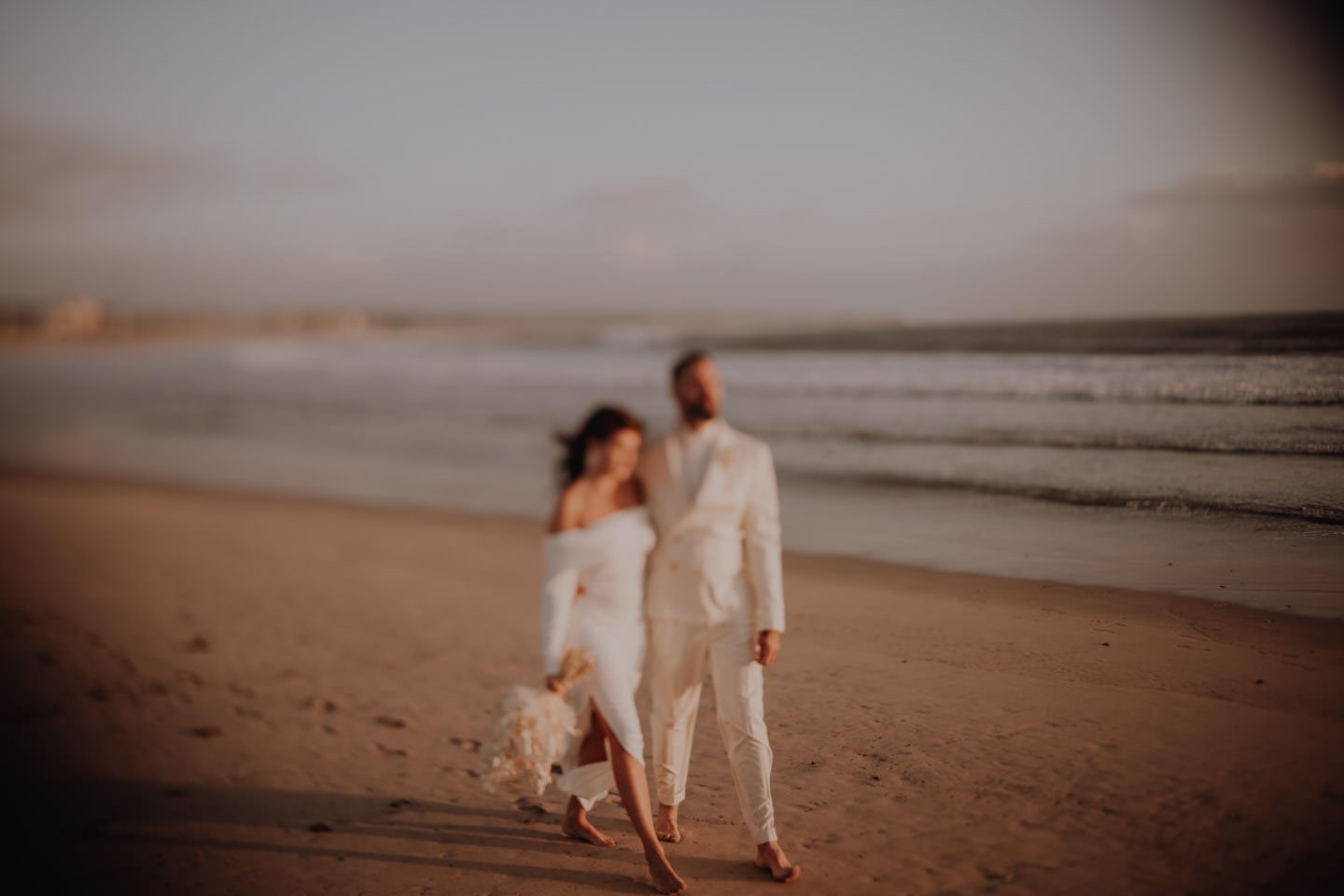 Thank you! | Set Lounge Azurara
We are very grateful to have photographed this wedding at the beach, to have recorded all the freedom, connection and joy felt by Anamaria and Jaime. They were incredible in the whole process, from the first contact to the final delivery, they left us very free to create, to be ourselves, they welcomed us and made us feel part of this great party.
We're thankful for everything and wish them a beautiful and blessed life together!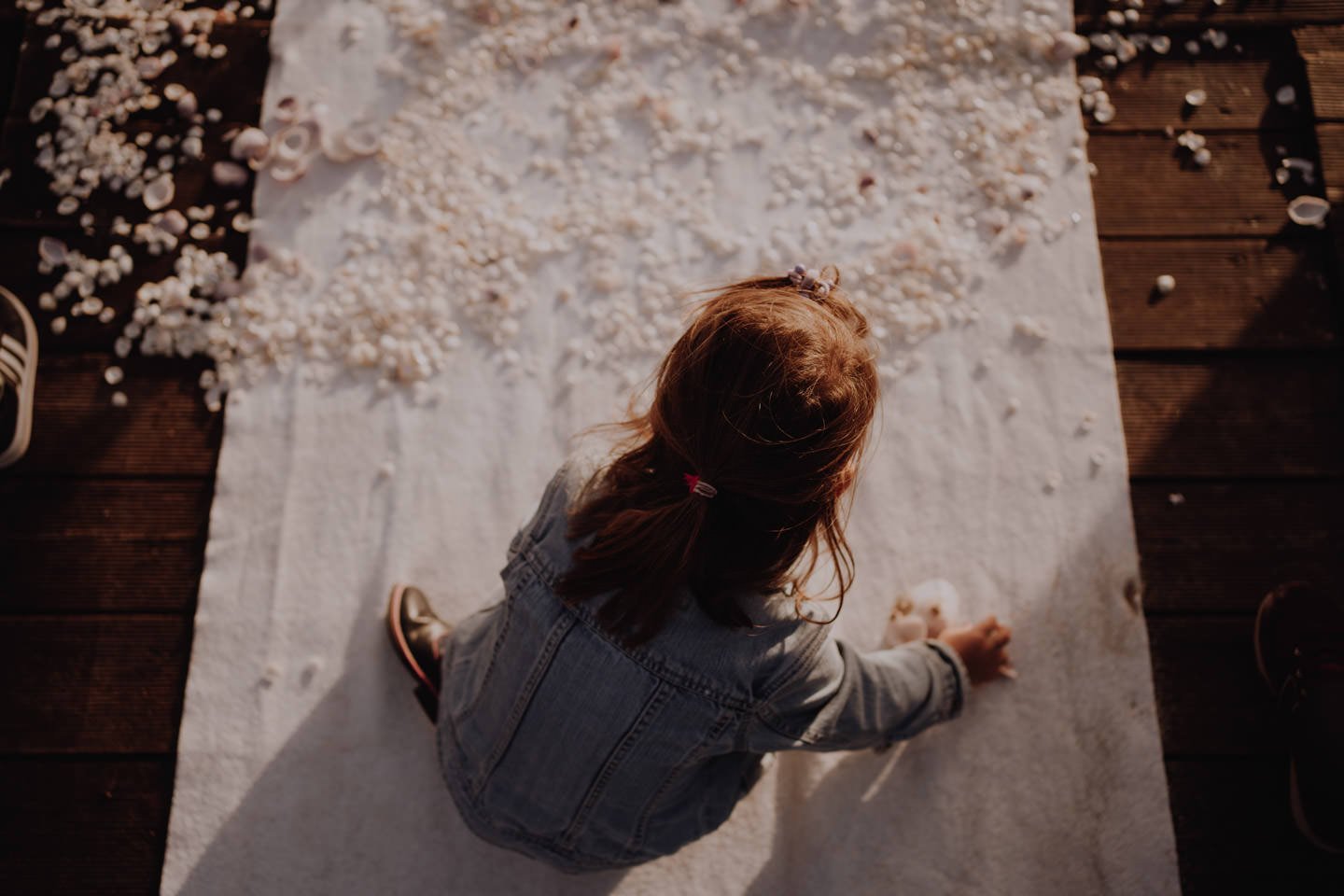 DINNER & PARTY! The Beach wedding
Amazing Vendors | Set Lounge Azurara