Elopement Wedding in Portugal – Steam and Steel WS
An Elopement Wedding in Portugal is an excellent idea for several reasons, but mainly for freedom, as the bride and groom at this day, you can feel that the 'movement' shown in the photos emanates the freedom they felt, enjoying the present.
Elopement Wedding in Portugal - Walk Together
WALK. follow a path. get around. address to. cross something. BE TOGETHER. put in physical contact with, united. walk in the company of. walk beside. Close of.
When we get married we choose who we want to walk with, it has the idea of ​​being forever, but we like the idea of ​​living one day at a time.
The 'always idea' seems to be a goal ahead and prevents us from living in today, at the present.
It doesn't say about the lessons we learn day after day, which are sometimes challenging, yet rewarding.
Get married is to learn to live with someone different from you, but who seeks the same goal and with love we learn everyday.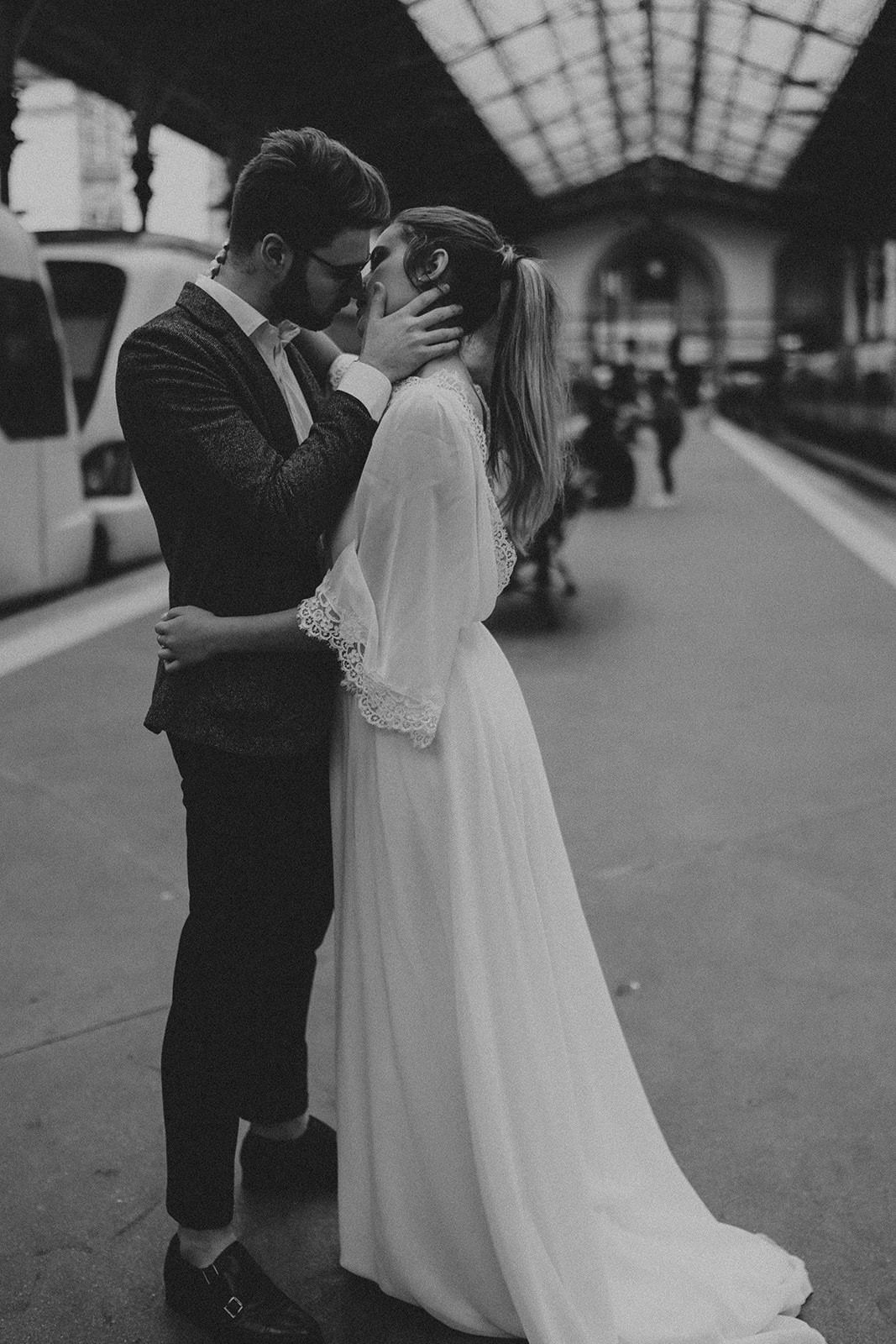 The "forever" lived one day at a time.
Elopement Wedding in Portugal - An editorial made for Steam Steel WS
Participating in the Steam & Steel Workshop was incredible, one of the most amazing educational experiences we had, learning from the mentors who were there, listening from their experiences and even spending the days exchanging information with a very creative staff, and other professionals, some of our references in the audiovisual in Portugal and all over Europe.
That was the day to go out to photograph with Lukas Piatek, among many details, Lukas showed how he relate to his couples, how he conduct a very intimate and fun photo session. We identify a lot with the way he relate to couples, very close and with a lot of connection. Just as we seek to connect with our couples.
The other professionals who were there were Monika Frias, Latxina from Barcelona, Menino Conhece Menina from Portugal, Pixel also from Portugal and Tom Roback who lives in London. What a team! We learned from SEO, connecting with couples, from techniques like Free Lenses to photojournalistic composition. From production to post-production. Three unforgettable days!
Crowned with the simulation of an Elopement Wedding in Portugal, the register of a wedding for two by the city of Porto. An incredible couple who seemed to float wherever they went, it was really good!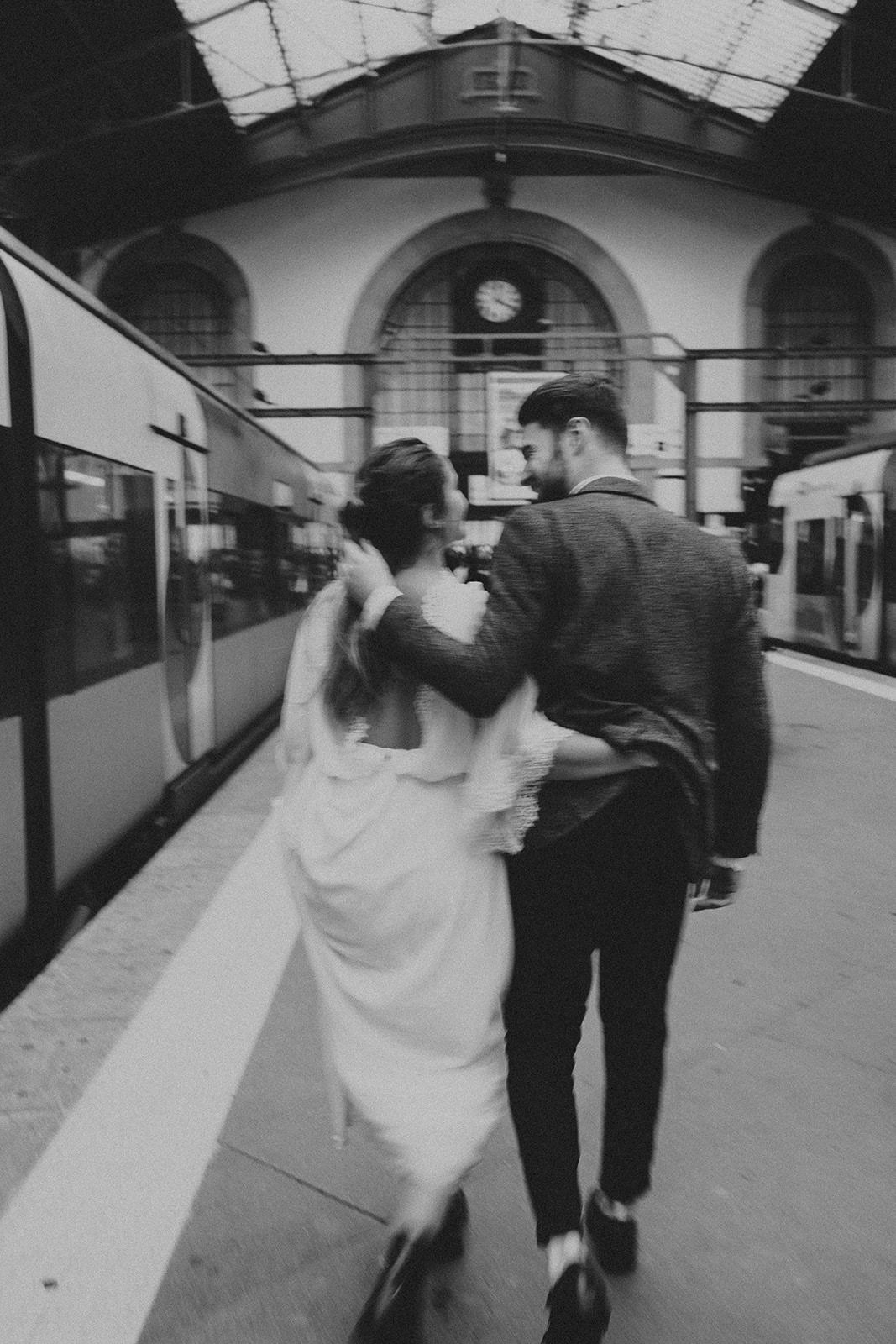 see the connection, and feel.
São Bento Train Station - A great Spot to begin the Elopement Wedding in Portugal
Departures from São Bento Train Station, one of the oldest train stations in Portugal with ancient structures of very beautiful architecture. Then we were taken as romantic streets of Porto, which with beautiful rainy weather, a city that has its charm on sunny days and cloudy days.
There were many people watching the couple together while we were photographing, but that did not stop him from experiencing the moment, the love they felt at that moment, through the streets of Porto, rainy and busy.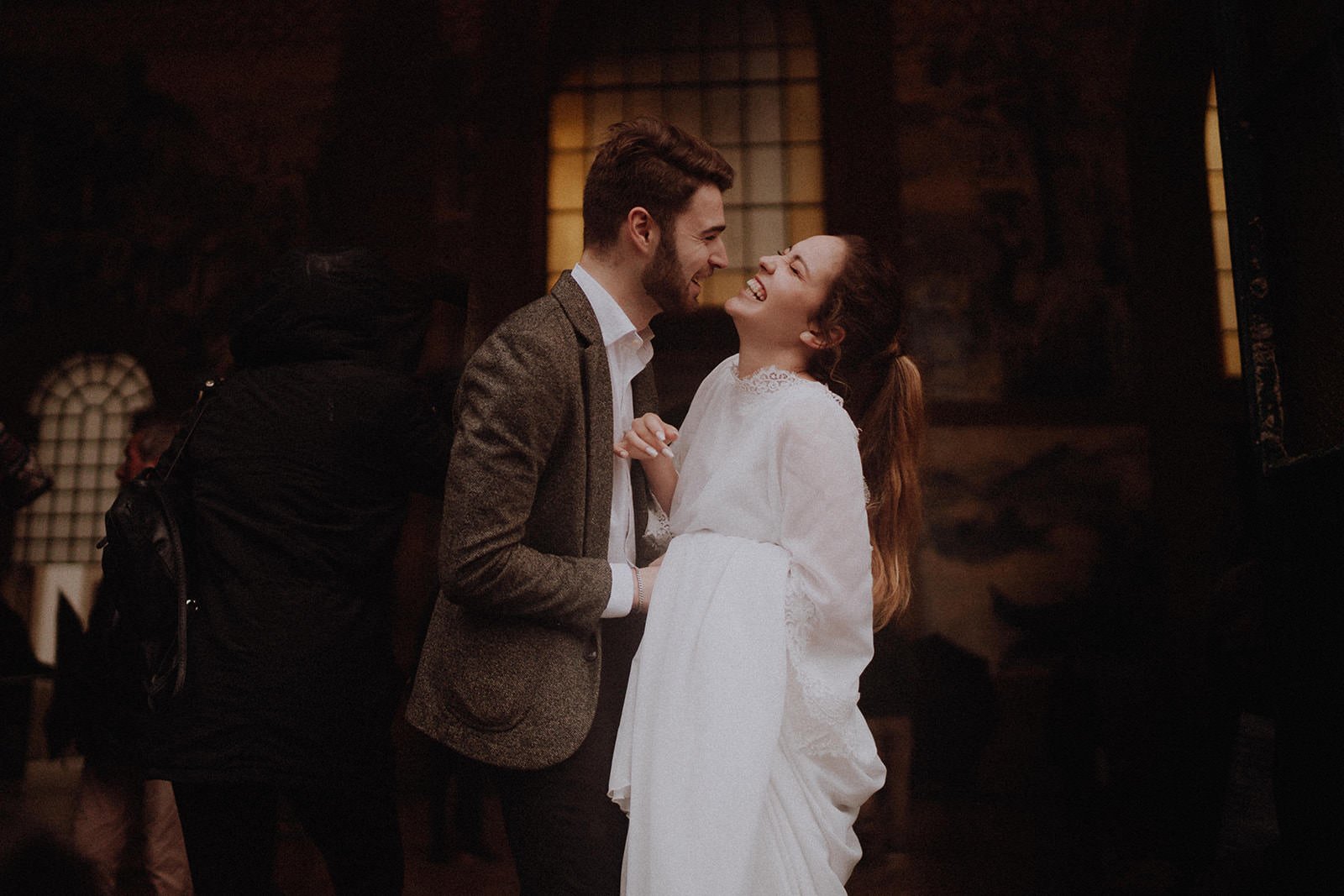 "I'm breathing back and white, let it fool
Caught by your linen eyes, let them fool
But I don't know where we went
My dear don't don't unfold me and call it all pretend
Be here and be holy
I don't know where we went
My dear don't unfold me
I'm coloured in again, in you
Green where my red love lies, was it all?
Don't wear your winning prize, let it fool"
Novo Amor – Colourway
Elopement wedding in portugal - the dream team