Raheen House Wedding – Ireland Wedding Photographer
Shooting the Raheen House Wedding of these two was very special to us. We are so grateful that we were chosen to eternalize this love.
Destination Weddings in Ireland – Our Dream
Working with Destination Wedding in Ireland has always been a dream. It's beautiful to think that someone chooses our work from so many others and gives us travel, new places and cultures, and the result: a creative explosion!
We believe a dream is built, we prepare day after day, work after work until the day comes. Arriving in Ireland and stepping on that place on 11/08/2019 was the real feeling of being exactly where we should be. And we can only be grateful and happy to have been chosen by them!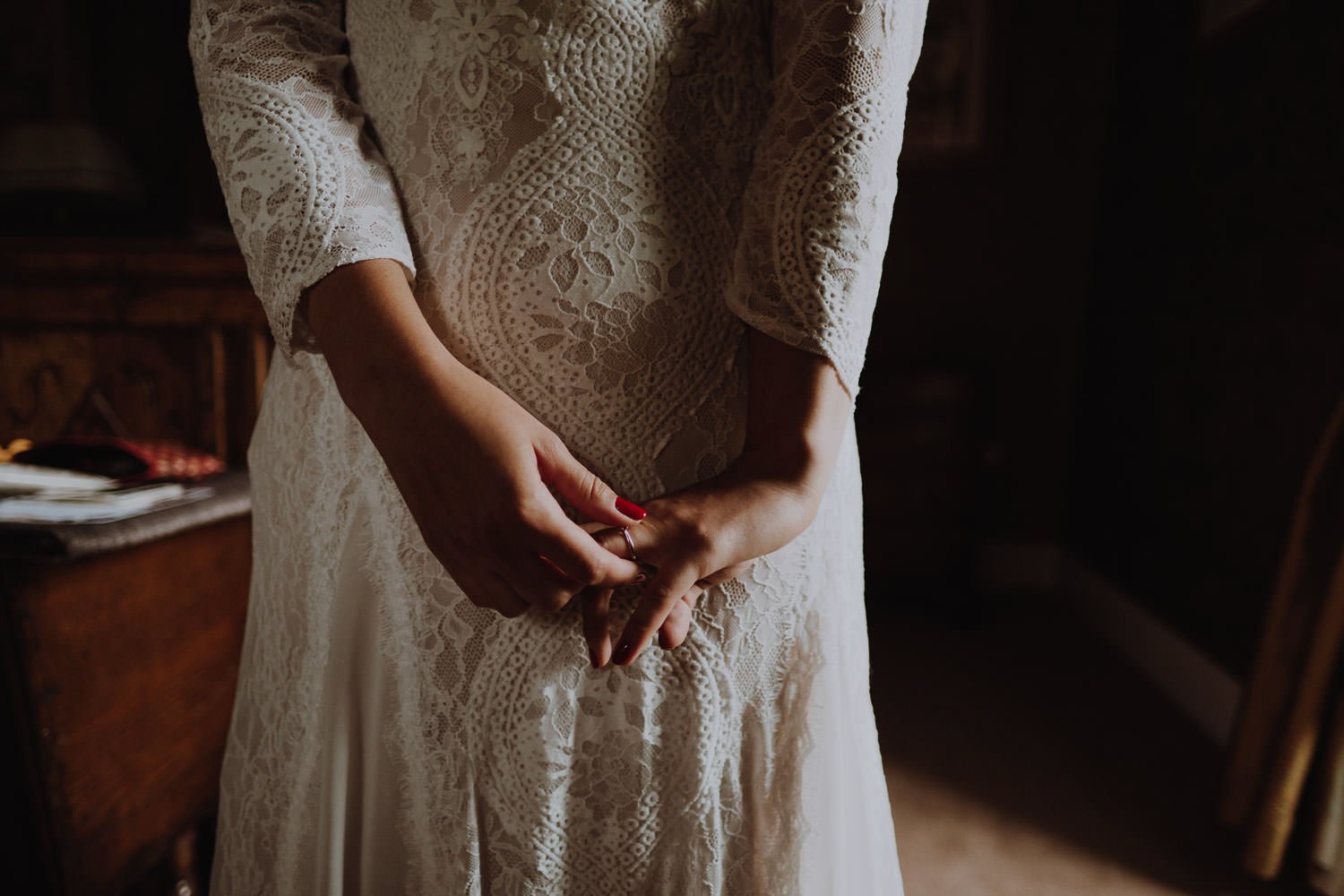 Raheen House Wedding – What a spectacular venue!
Raheen House is an event space located in Clonmel, Ireland and we consider it one of the most beautiful and complete we have ever seen.
It is very well composed, on the outside there are many places with green areas, looks like an enchanted forest. Mini doors, wonderful gardens, mosses, very large trees, with roots, all beautiful!
Inside, we felt in a movie, the all-wood structure, beautiful funny pictures with pictures of dogs in military uniforms. Classic furniture, very different from those we had already photographed in other countries.
As was the choice of the Bride and Groom, you can do everything on site, from preparation to the civil wedding ceremony. All two preparation rooms have very good light and the ceremony can be done in the outdoor garden and that day it did not happen because it was raining. But the session can also be there, a simple walk through the venue to take wonderful pictures.
In addition, we as suppliers were treated very well by the staff and the housekeeper. Thank you for sharing this beautiful moment!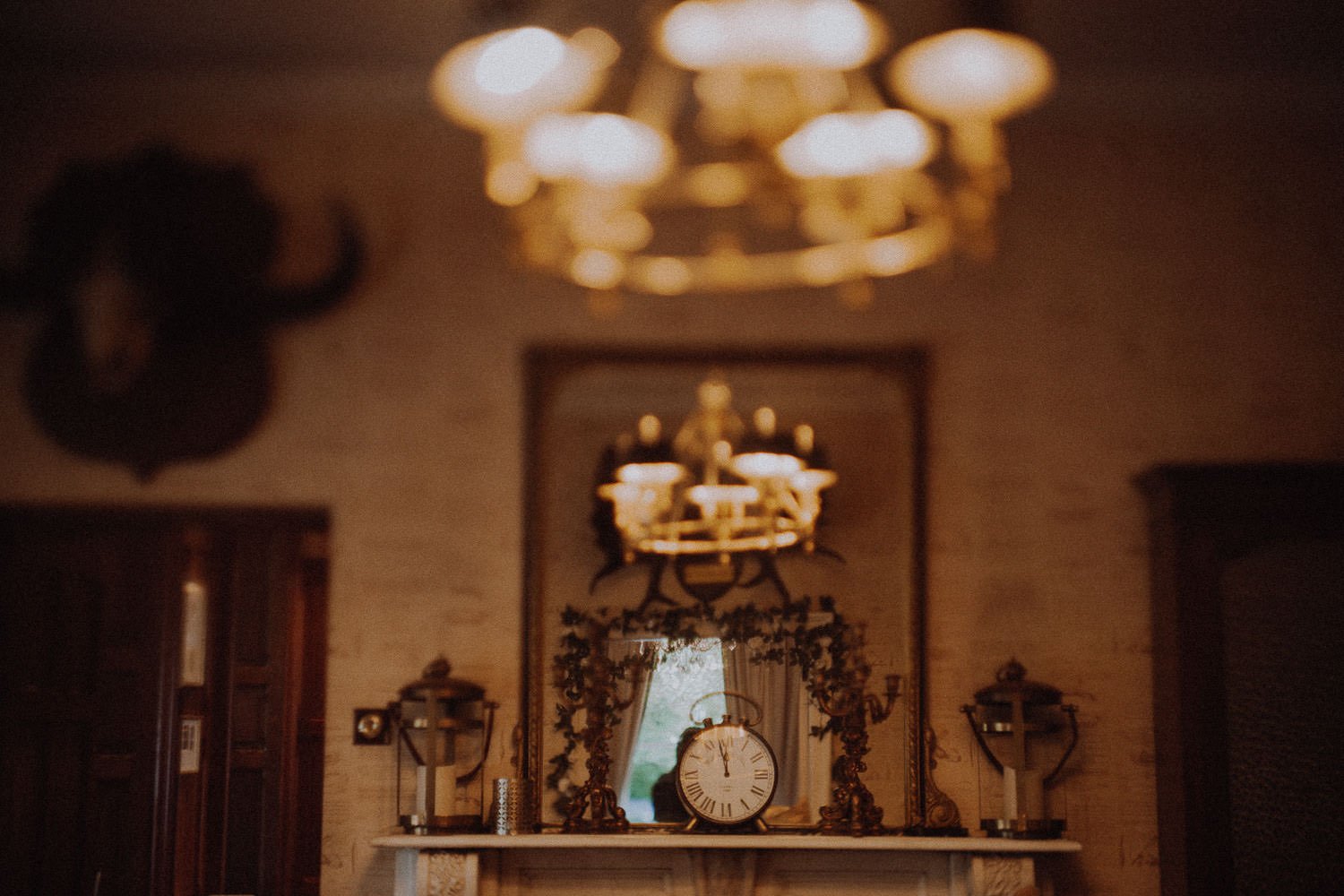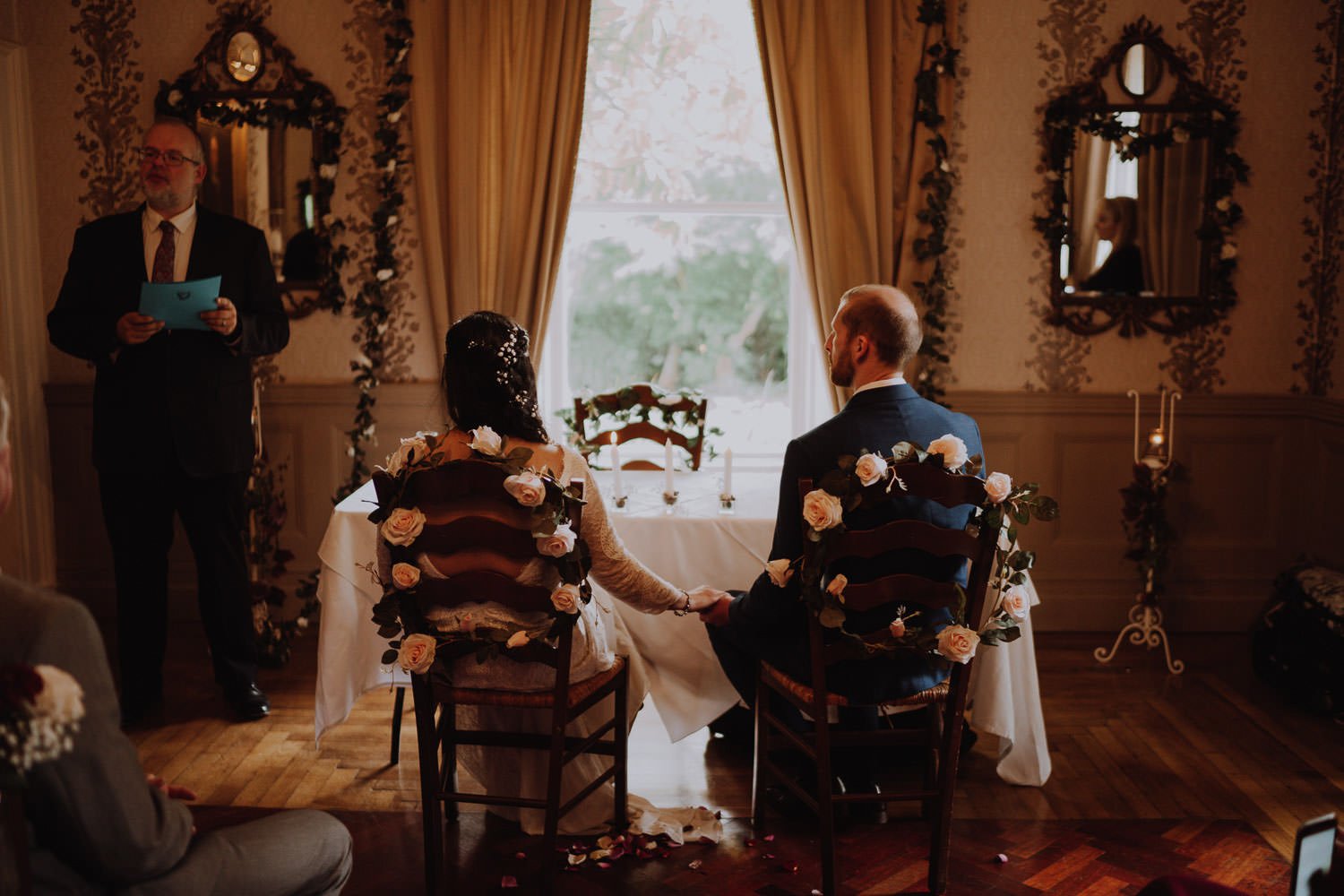 From the beginning at Raheen House
It all started with a message Leticia sent us explaining that her sister was organizing her wedding in Ireland. Reading this message at the time seemed like a dream, we had just arrived in Europe and photographing a wedding in Ireland seemed too perfect to be true!
Then we set the meeting. It ended up being a conference: Us, Evelyn and Leticia. Face empathy! We were already living in Portugal and hearing a carioca accent gave us a wonderful warmth! Nathalia missed Leticia, they met at college in Rio and Leticia wrote beautiful poetry for the old site called "Nathalia Lovati Photography" at the time.
To kill you, here's a poem written by your sister, showing how painful it was to separate the two. One in Brazil and the other in Ireland:
There is no peace in those silver gates
When traveling by car full of bags
In the cold air on sweaty hands
In the fear in your eyes in the early longing
In the pictures with smiles that could be tears
In desires suffered, in greedy words
In tight hugs, if I could not let go
If the pilot knew, sister, wouldn't take off
I let you go like who goes along
Ande your back is only because you stay

No, there is no peace
But there is love

And so, I endure how many times it is end
So many more times
To greet you is ate least have you
And I know, have to suffer, cry, want

To love

Leticia Oliveira
In a few days we received confirmation from Evelyn and it was a blast of joy !!! Our first Wedding in Europe would be in IRELAND! It is also a joy to tell this story of a love that was born in a different way.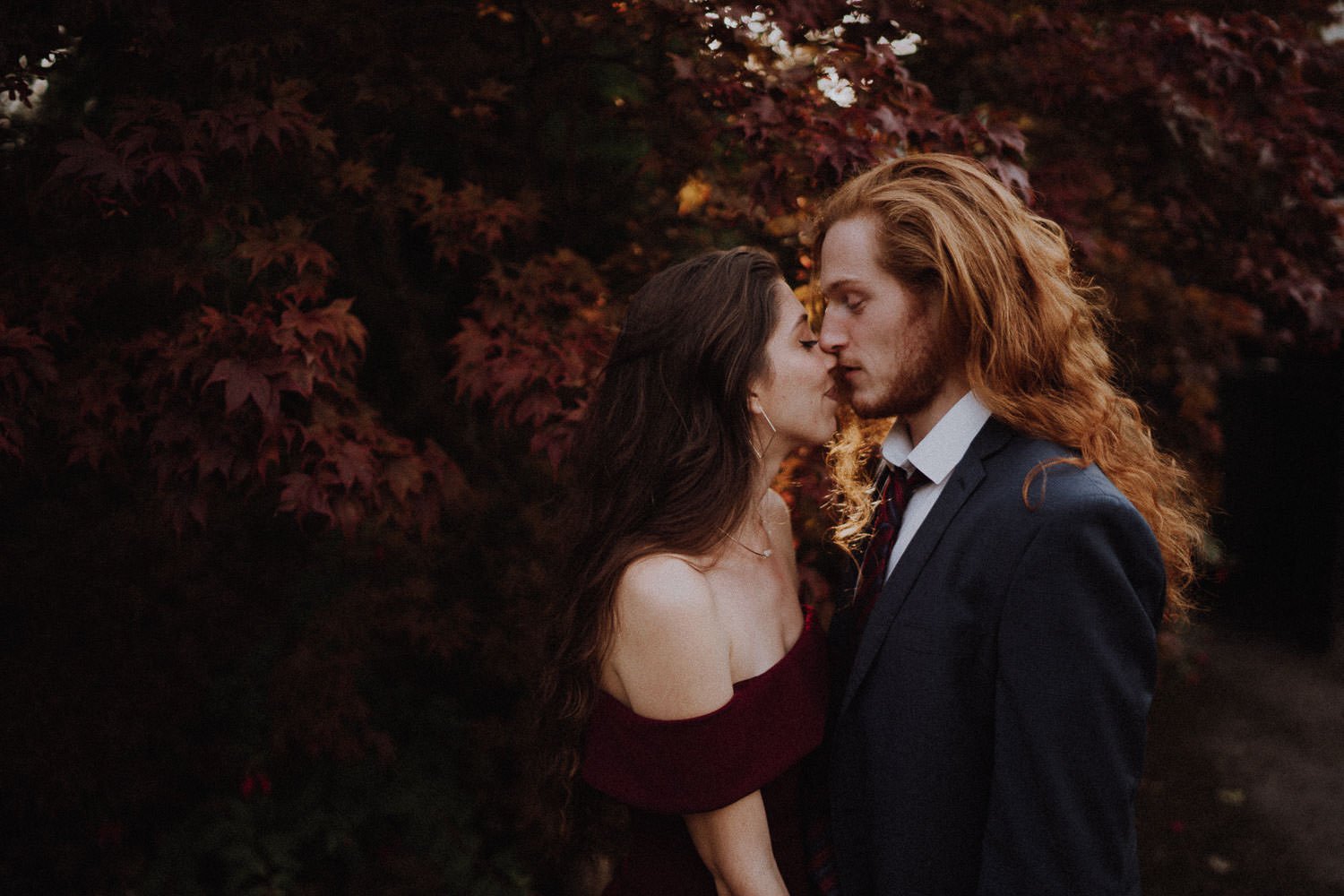 Wedding at Raheen House – Evelyn & Myke
Evelyn and Michael are very special and all the beautiful things they share, the look caught our eye. Those looks that translate all the love you feel. Words are not necessary. Holding hands wherever they go.
The hobby of the bride and groom is to hunt badly. So of course the wedding session could not be different! We went to see a new ruin so they could have pictures that represented them, so they always look and see each other there.
Much of the marriage was performed by the family, part of Ireland (Mike) and part of Brazil (Evelyn). The decoration was done by Local and family, the Stationery was made by Sister Yasmin, who also did Evelyn's hair and Makeup by Leticia.
Arriving in the day and seeing everyone adjusting the last details was very nice to see. It reminded us of what a marriage is, the fruit of the love of two families working together. It was quite symbolic to see them working together for this purpose.
We were also lucky enough to photograph another love that was forming there. It was all very special and intimate, the way we liked it!
The photos speak for themselves.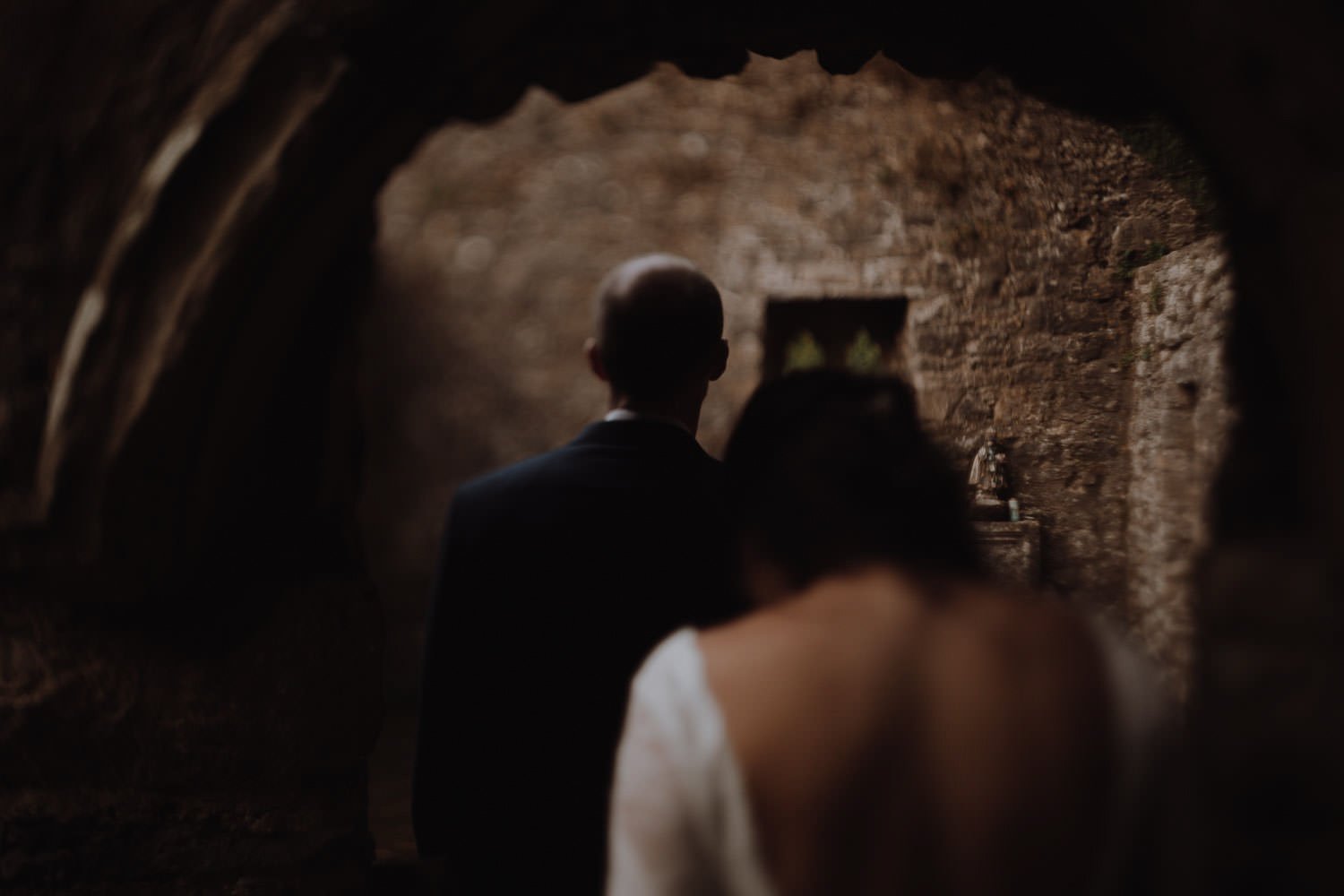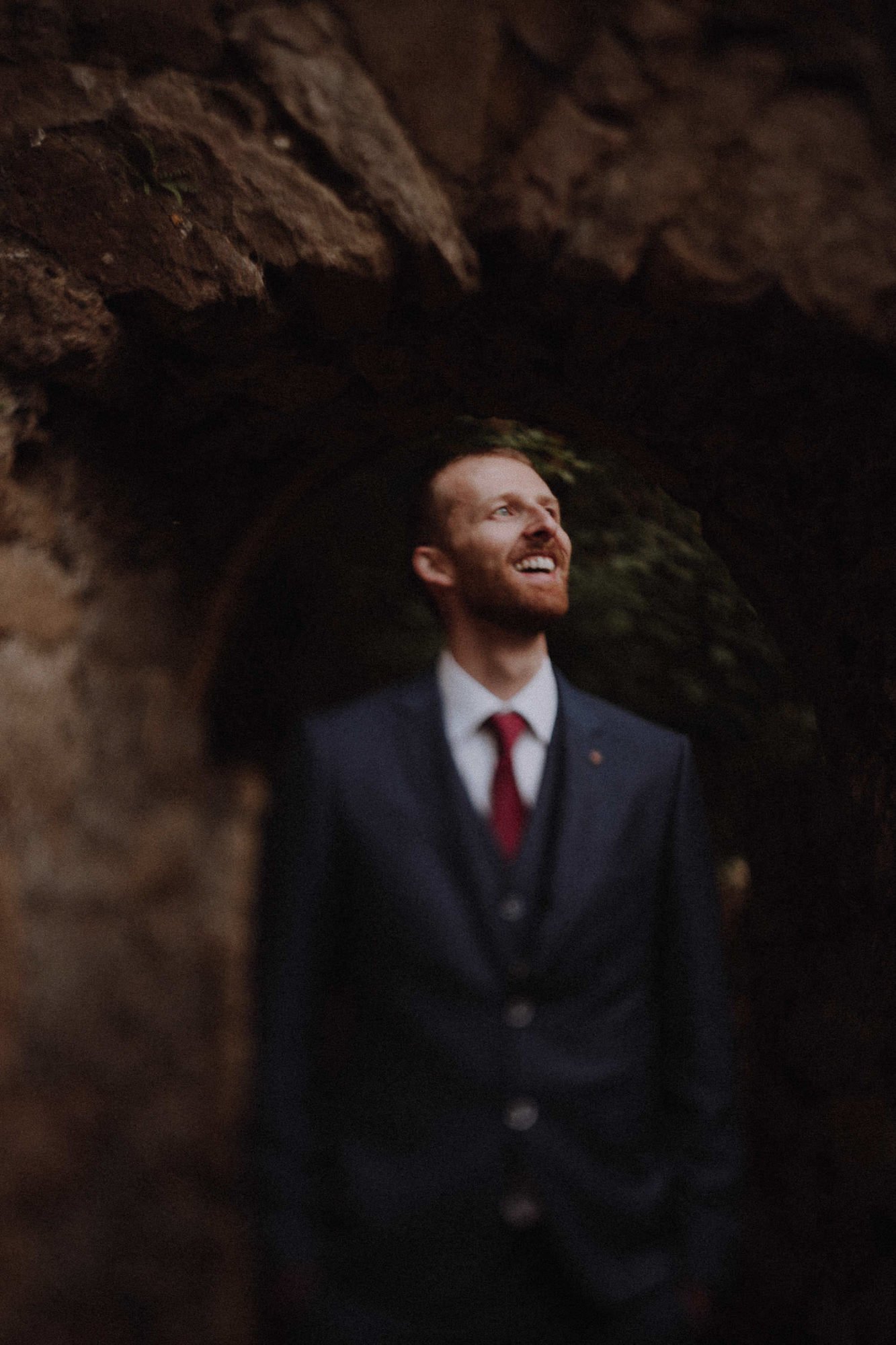 Thank you Evelyn and Mike for making our dream come true and for letting us record yours!
PT: Obrigada Evelyn e Mike por terem realizado um sonho nosso e por nos deixar registrar o de vocês!
Can't wait to come back to Ireland and seek new ruins with you guys!
Mal podemos esperar pra voltar na Irlanda e desbravar ruínas com vocês!
With Love,
Nathalia e Pedro.
Want your love story to be told by us? Let's get to know each other and have a good time together! Click here to send us a message!