Family Photoshoot – Livia + Alice + Gabriel
This Family Photoshoot was one of the most relaxed, fluid and happy that we've ever done. We managed to shoot the way we like the most, spontaneity and love.
That was the love of Livia and Gabriel that generated Alice, the owner of a smile that anyone would like to have to bring more joy in daily life.
Me, Nathalia, met Livia at a photography workshop.
She and Gabriel work with photography and have an incredible job, we feel very honored when we are chosen to photograph other creative professionals and even more from photography, who has an eye for it.
It is also funny for a photographer to hire other, but at the bottom of everything when you have a professional job with photography, you end up leaving your own memories aside, dedicating your time to your clients and you always take your own photos, but you leave it to edit later and you end up getting lost.
This is once more, the importance of hiring a photographer to create for us. It's also self caring, giving ourself the chance to be cared.
At first glance we got on well. Amazing how sometimes we don't need much to feel close to someone. When that happens, we are sure that something bigger orchestrated that meeting.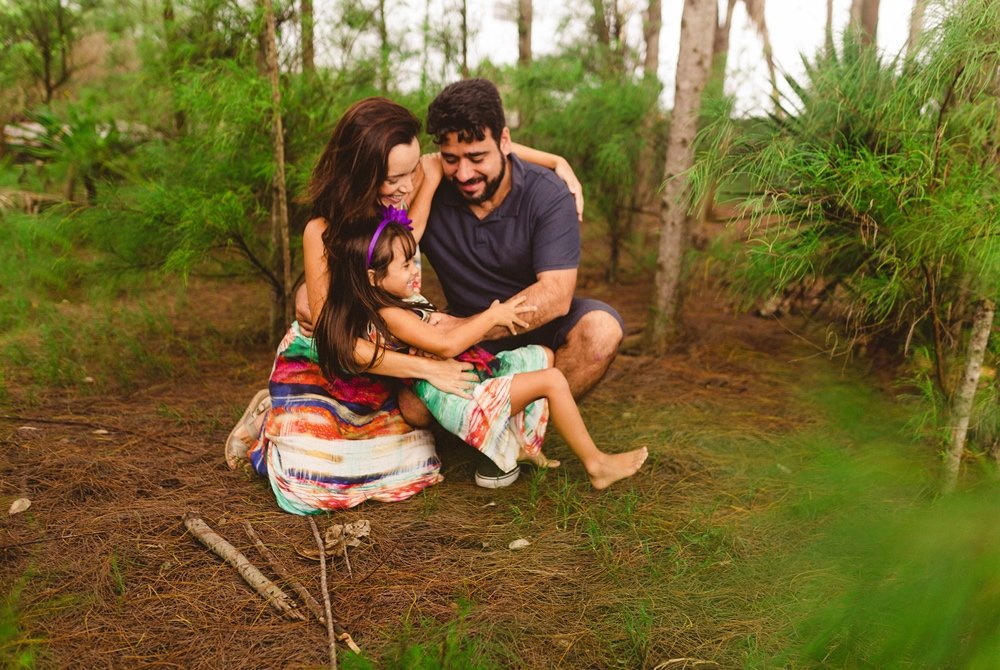 Shooting in the Nature – Secreto, Rio de Janeiro
We love to explore new places with few people, going to places less explored also moves us to creating more and more. And we chose the surroundings of a place called Secreto.
Secreto beach is nothing less than a natural swimming pool created with the water of waves that reach a place between rocks. Crystal clear water and almost no one around. A gift given by the nature.
Also in the surroundings where we can see the horizon, a flat forest where we can explore and be right in the middle of it without fear. Livia, Gabriel and Alice ended up being part of the landscape.
And a more private place allowed them to be more comfortable, being more and more themselves, and the essence of these three is very beautiful, and we can say more, inspiring.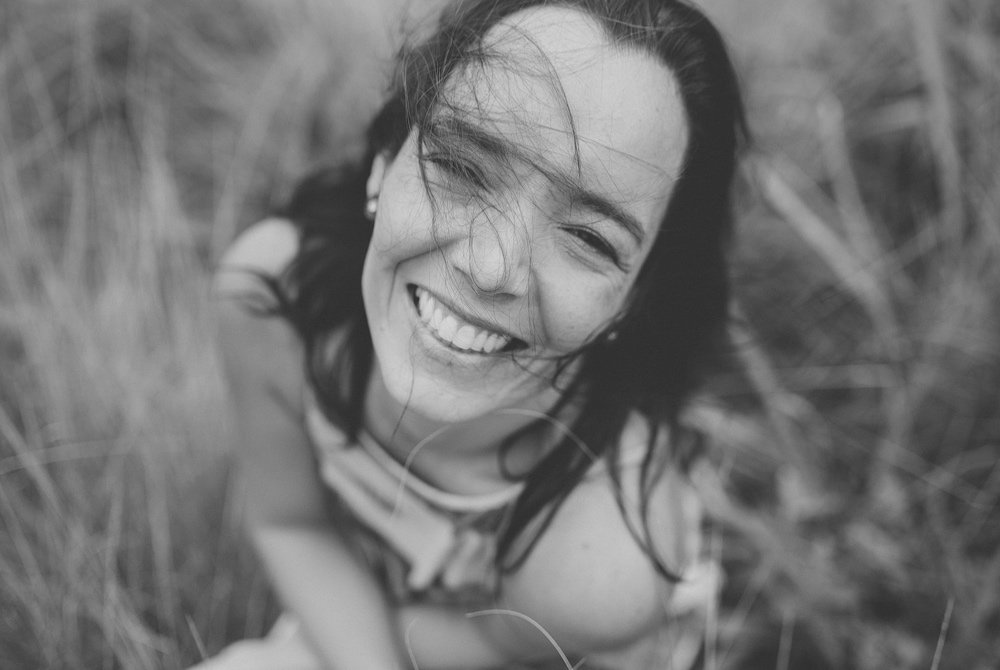 Let's shoot even in the rain! – Family Photoshoot
We tried to book and reschedule several times, as it always rained on the chosen date. Until one day there was no way to postpone it and the weather forecast was saying rain again. So we propose: Let's assume the rain? And Livia said: I'm in!
Being creative is always leaving the comfort zone, a different light, a different place, different landscapes, different vegetation and in this case, rain!
It was very interesting to develop a creative reasoning to take photos in the rain while protecting the equipment, which at the time was not mirrorless, so my Canon 6D (kinda war camera haha) did the job without suffering from the rain.
And thankfully we photographed in the rain! It was one of the most fun and beautiful family photoshoots we've ever done! It was really worth it!
Show affection – More love please!
Livia and Gabriel don't care to show the love they feel for each other to the world and that love overflows. Overflowed in Alice, a little human being who is love in every step she takes, joy in every expression.
It is important to talk about this, our ability to show love and affection and how it can affect what is around us: people, animals and nature.
It is normal for us to see a couple in which the woman shows more affection than the man, we say this because our experience of life (mine mainly Pedro) and our experience as photographers of couples.
At some point, affection were related to the feminine energy and us, men, started to repel this way of showing love. It's a conversation for another post, but looking at these photos we can see that Gabriel is not scared to show how much he loves Livia and Alice.
And let's be honest, if the love of our lives doesn't deserve our affection, who ever will?
This is to value those who are with us here and now.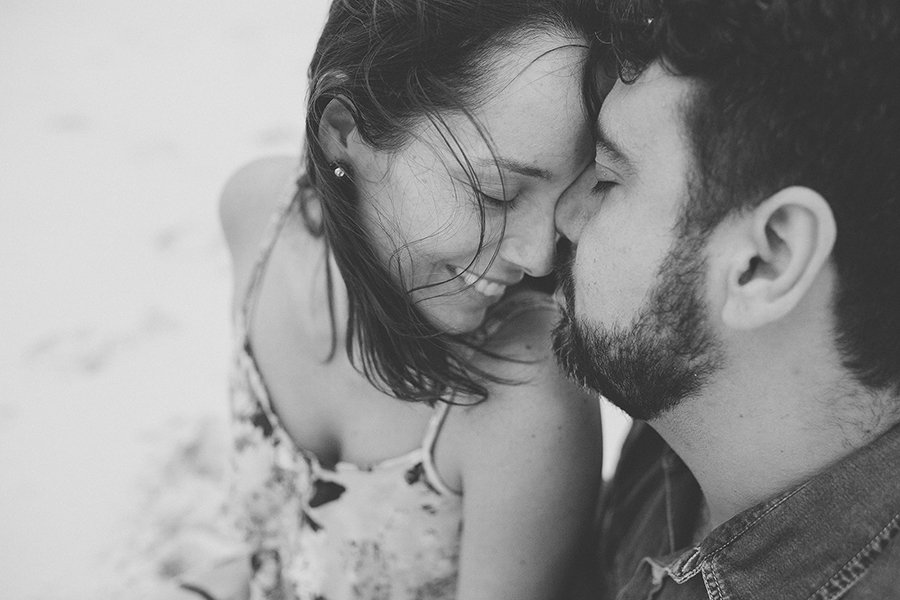 We are very grateful that we were chosen to create this beautiful moment.
We miss you!
Livia Gameio Work – Tap Here!
For a Family Photoshoot send us a massage!
With Love,
Nathalia and Pedro