Intimate Couple Photoshoot – Marcia & Afonso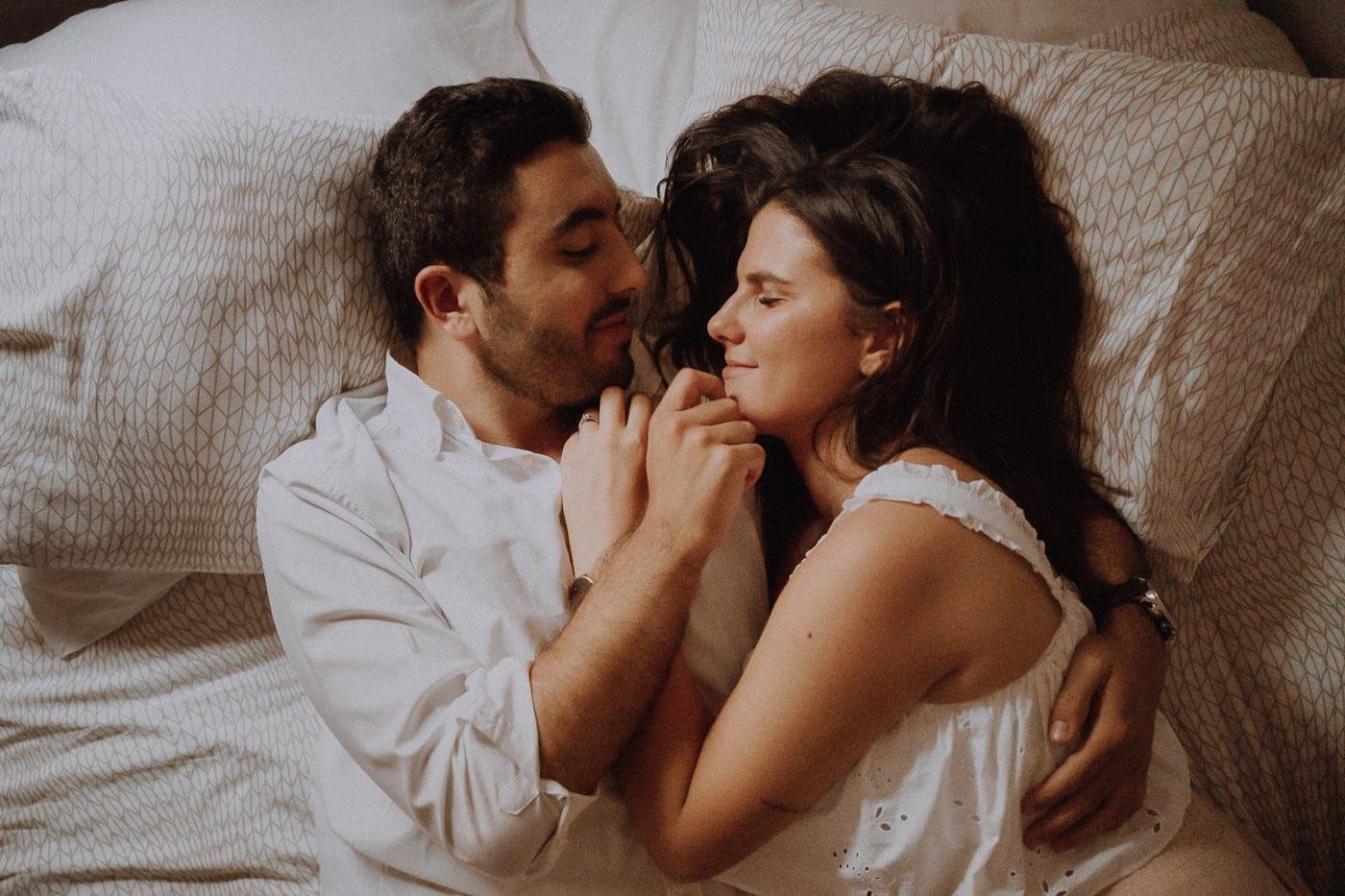 This Intimate Couple Photoshoot was a deep journey in these two beautiful human beings, who love each other very much and were available for each other to connect, making things work and keeping the fire alive.
One of our main references in the world of photography, Matheus of Vivace Filmes, has a phrase related to weddings that says "Fake is Boring". This was already part of our understanding of photography, but lately it has resonated in our minds and ideas more deeply. Pretending is really boring, it is exhausting and runs away from what we believe photography is, which for us is to portray the real, emotions, feelings, truth!
Our Journey – Fake is boring!
Getting to this thought that we have today was an incredible journey: everything started when looking at our work as a way to earn money and for that we have to do what our "competitors" are doing, that we would have to do what draws the most attention, a more traditional photo why not? (- we have to sell!), it came from the willing to be everything we see on instagram / pinterest, which makes us completely exausted trying to be something we are not. Besides, most part of what we see in Pinterest is not real. It was produced in every detail. It's not fair trying to compare our truth and real connection with that.
This trip took us to Eric Rene Penoy and Josée Lamarre's Workshop, two other great references for us. Among the thousands of things we learned, two marked us a lot.

Who we work for? For ourselves or for others (customers, other photographers and other suppliers)?

And the other was already in practice, where Josée showed the moment that she liked more when she is photographing couples more intimately. We were the couple being photographed and we were already together, in a good light, holding each other and she waited for the magic to happen. We ended up getting so connected that it simply happened. It was just that missing step, realizing the right moment. An unforgettable experience, without pretending, the truth is so beautiful!
Thank you Josée and Eric, you both changed our lives.
And the answer to the first question: We photograph for ourselves, we believe that if we photograph for ourselves we will be very happy with it, happiness will overflow in our work, it will be more beautiful than ever, and it will overflow in other people, in clients who will connect with us. Simply because we have an unique job, because if we be more and more ourselves, we will have a job that nobody else has. We will not need to care about competition, we will see our peers as peers, as friends. Customers as friends.
Without pretending, because fake is boring!
We hope you can feel.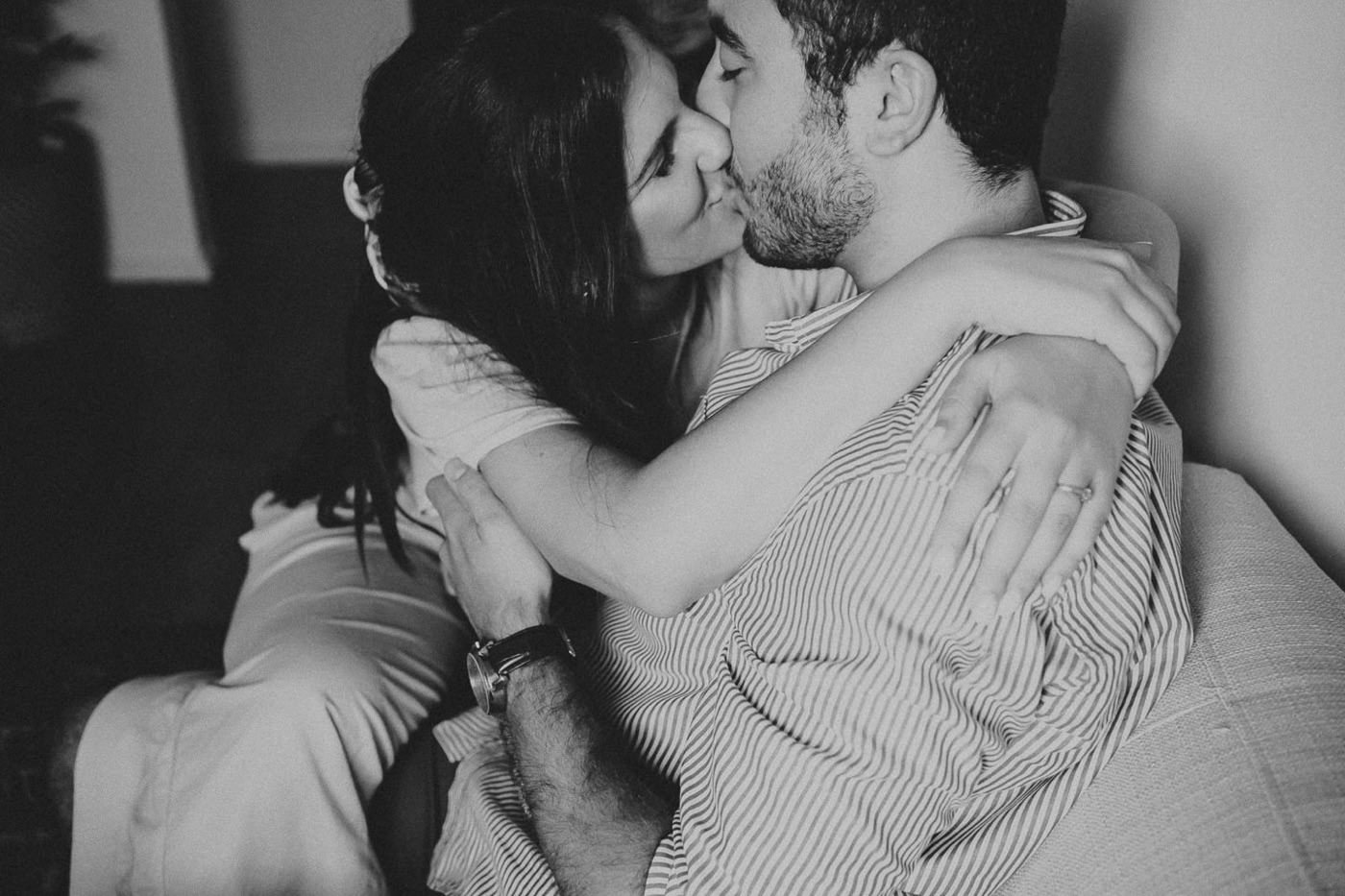 Marcia e Afonso – Intimate Couple Photoshoot
There came a time in this Intimate Couple Photoshoot that Afonso said – in other words – that there is no reason for couples to have a couple therapy, this kind of session is enough! We laughed because we identified ourselves, we had this experience and it was really good! We felt really great and it was very important for our relationship.
Not that we were going through a crisis, but somehow it connected us even more. In some moments of the Intimate Couple Photoshoot we looked like one, very close together, feeling each other's bodies.
Now photographing Afonso and Marcia, we were able to feel good that we were providing that moment for them, they will have beautiful memories that will represent the memory of what they really are together, of affection and touch.
We are grateful to Marcia and Afonso who deeply committed themselves to this experience. Complete, honest and free to express their love.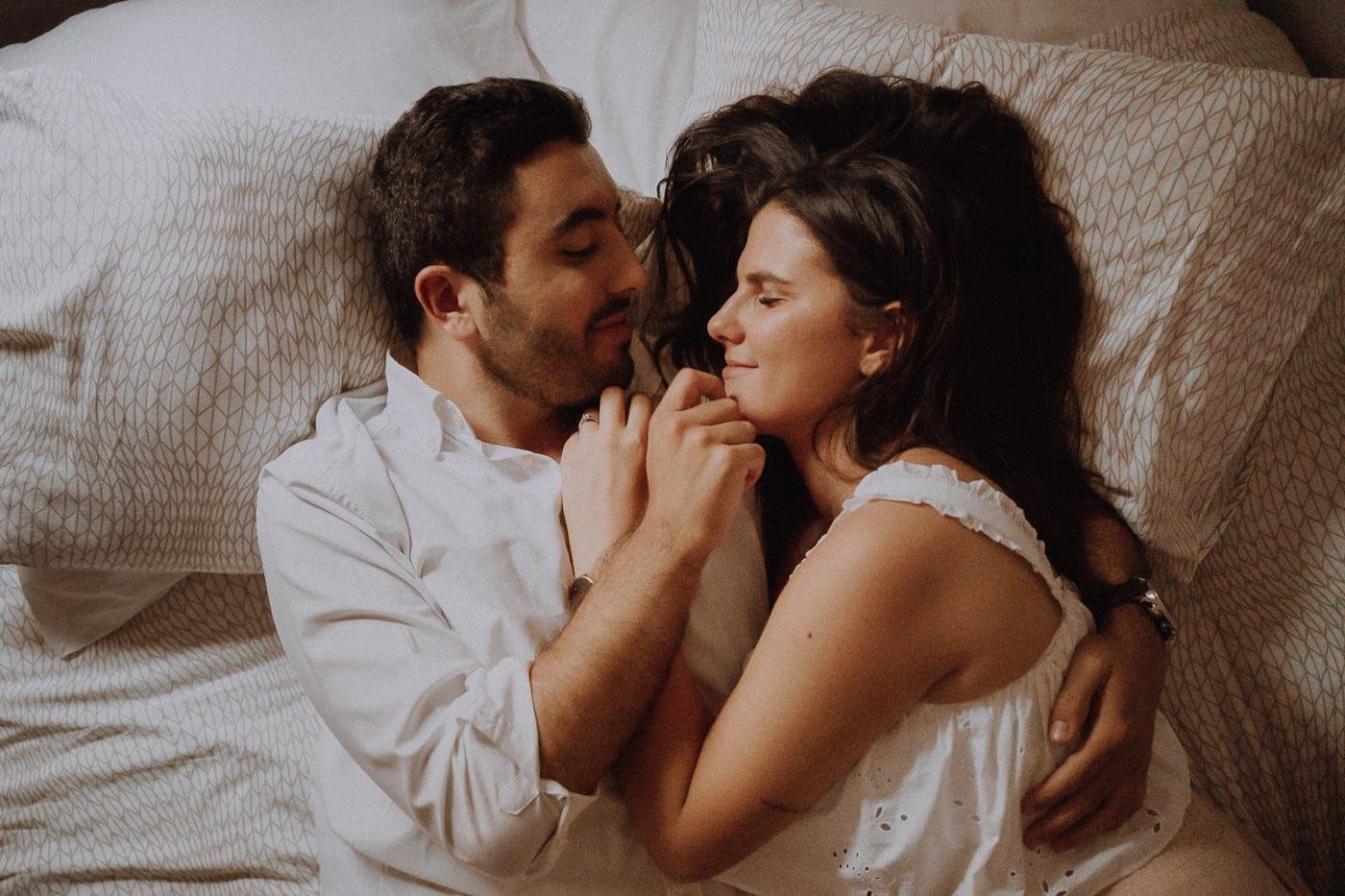 If you are ready to express love, get as close as possible to your partner in as Intimate Couple Photoshoot, get in touch with us!
With love,
Pedro and Nathalia