Portugal Wedding Inspiration – Bride Fashion Editorial
This is a Portugal Wedding Inspiration, and it tells a lot about us. We don't care about differences, we always look for similarities, to connect with people around us. And so it was a way that we started our history in Portugal. Seeking to connect with the best suppliers at Porto's Wedding Market. It was an incredible ride, seeing how creativity was touched on by such creative professionals and getting to know who was behind each business. We made friends and learned a lot.
From there we wished to create something with them, something that would inspire future Portugal Wedding couples, grooms and brides who wanted to have more personalized and incredible weddings.
For you, the dream team:
Portugal Wedding Planner – Romã Eventos
Getting to know Romã Eventos was love at first sight. Every detail of her work brought many good feelings. The second view and this time getting to know Rute, the brilliant mind behind Romã Eventos, made us feel incredible feelings. Our first meeting was light and inspiring, with good coffee and good talk, and we discovered with it one of our principles, to seek for "Happy Businesses".
She, with us, was responsible for bringing this incredible team together, set up a table that featured the beautiful pieces of Maison Christina. In addition to styling with the wonderful Levado a Letra stationary.
"This was the inspiration for this editorial, a ballet inspired by Oskar Schlemmer's compositions for Bauhaus, the Bale Triadico de Bauhaus."
The result was one that we can appreciate and be inspired by.
"The act of love is described in several ways, one of which is the way in which lives dance to meet and maintain this rhythm of synchronism to move together."
Portugal Wedding Inspiration – The Models
Our photography always seeks true emotions and our hearts fill when we cross the path of couples who are willing to seek this type of spontaneous connection.
But in this editorial, it was not possible to find a real couple and we ended up running into two people who until that day had not met and did not know us. For us it was a very different situation since before shooting a couple, we always get to know their story, especially at weddings as we met more than 4 times before the big day.
We had a great surprise, our meeting with Davi and Lauriela had to happen.
Two experienced models didn't have to worry when we turned the camera on them, they knew how to behave very well. And they surprised us, we were able to explore angles that we were not used to, in addition to having learned a lot from both.
Davi was wearing a beautiful white suit with a bow tie from Loja Prassa, which made him very elegant in a very light way. The dream suit for the groom!
Also when we put them together, they were very comfortable. We managed to break the ice, make them laugh and as we say "let the magic happen". Since two people when they are close, looking into each other's eyes tend to be honest with feelings, more free, forces them to be themselves. It was amazing.
Both models were made up by the amazing makeup artist Susana Reis (MakeUp Your Moment). She made perfect what was already beautiful!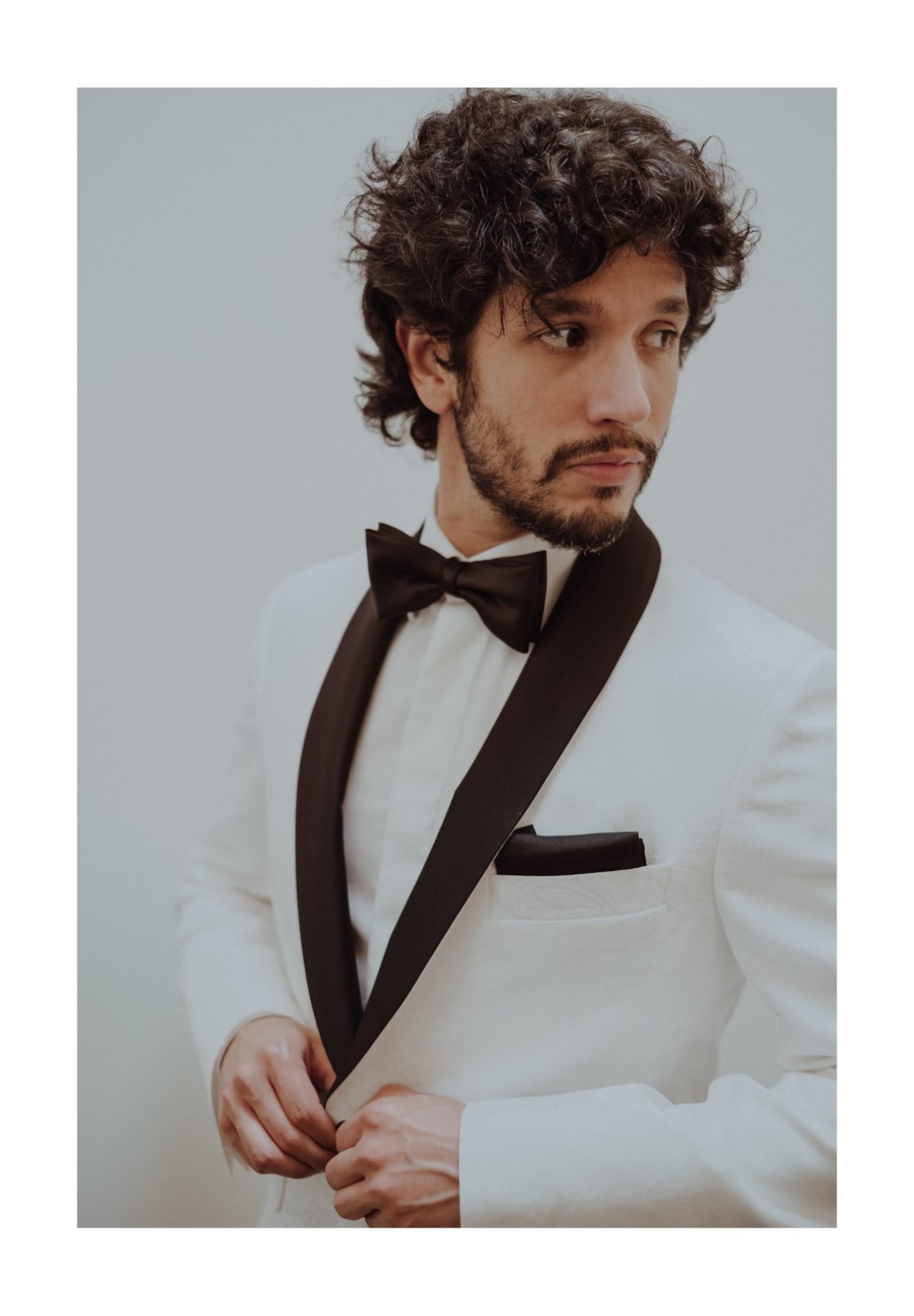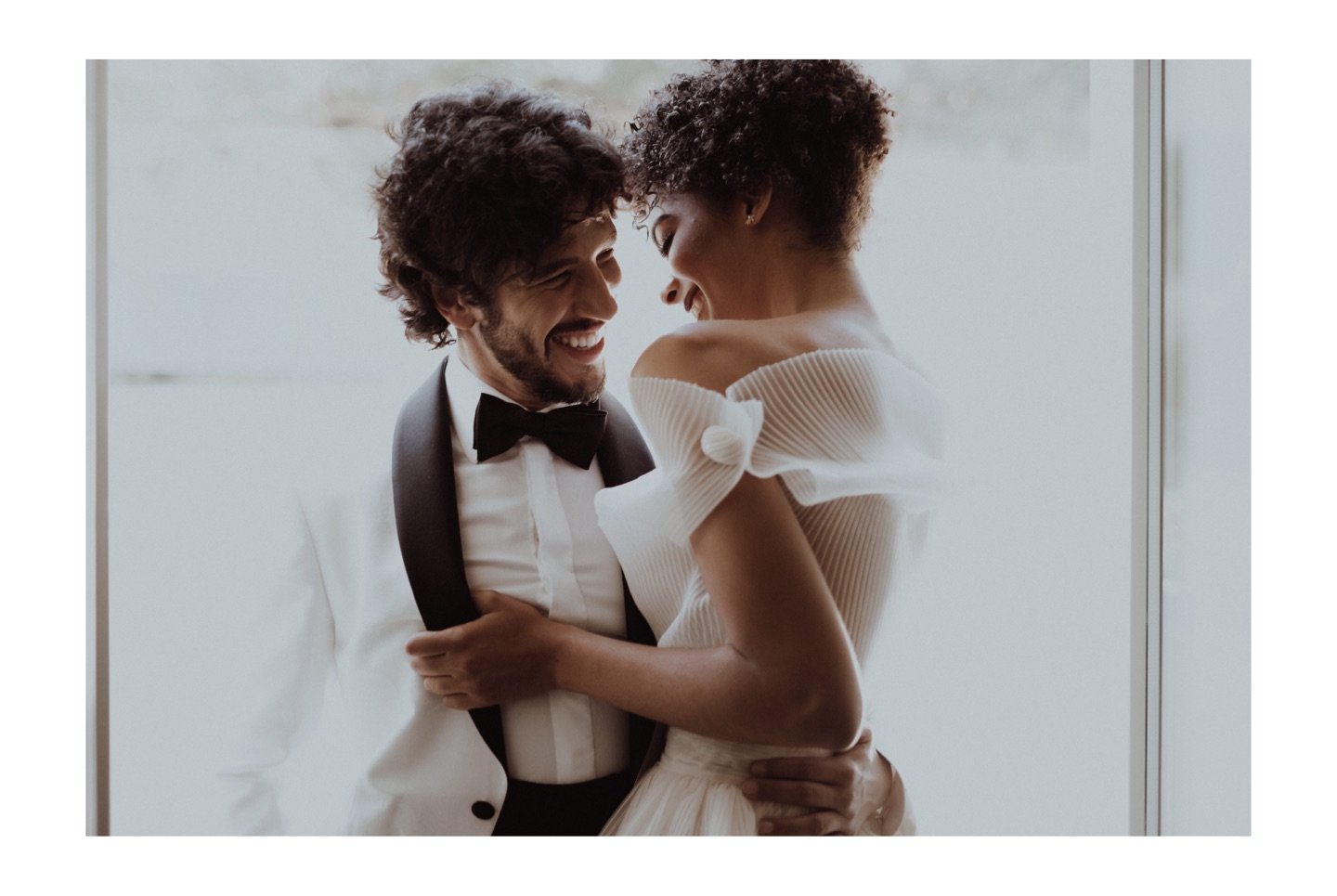 In the heart of Foz do Porto, one of the most beautiful places in the city of Porto, is where you will find the most charming Venue we have ever known. A family project who decided to buy a very old building to remodel. We were able to perceive a very strong presence of the old Portuguese personality with modernity.
Perfect for intimate weddings, and especially Destination Weddings as it is a hotel that can host guests.
We love the way the light enters the rooms and we fall in love with the green staircase. It has great charm.
Opening the door, we are faced with the end of the Douro River, which flows into the ocean. Also there we can see some boats that at sunset seems to be a painting.
Porto Wedding Flowers – Jardin d'epoque
In another of our meetings before the editorial, we met Ema. The creative person behind Jardin d'epoque. One of the most incredible floral artists that we had ever seen, and in this conversation we can see how our values were aligned.
There was a great feeling in our chest with the fact that we were close to those wonderful professionals saying that we were on the right path, that we had not crossed their path by chance.
Photographing Ema's Floral design was wonderful, a great honor for us. And she even presented us with the bouquet. We took it home as a prize for that day and it lightened our week.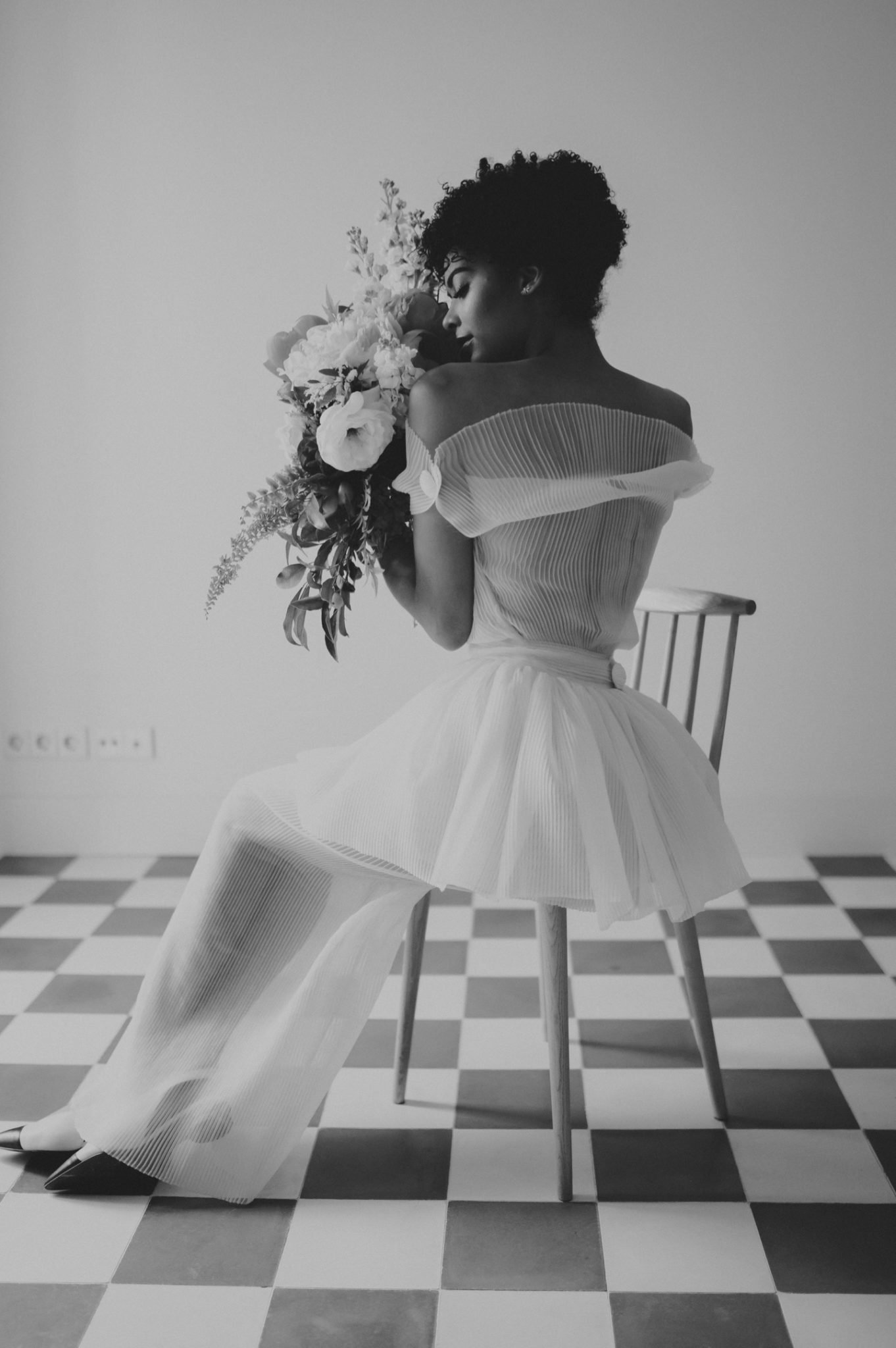 Porto Wedding Cake – Bakewell
Building this editorial was really fun, all the pre-production was for us to meet Portugal's wedding suppliers for the first time, and one of them was Ana Margarida from Bakewell.
When we first met it was already a deep connection. We instantly became friends since our interests are very similar. We all are vegetarian and enjoy the little and simple things, like gardening and being in contact with nature.
But we never expected how far our partnership would go, and now it's much more beyond work. We became close friends and even spent the Christmas together in Portugal.
For us, our souls met and we feel sooo grateful to have Ana as a friend. From this editorial we've created so many beautiful things so far, and we plan so much more. It's the best thing about working with creation, to be able to connect with people in a very deep way. It's an honor to be friends with Ana, we learned a lot from her.
And what can we say about the cakes? We've tasted more than 6 flavors and we simply can't tell which are the bests. Her work is inspired by nature, she uses good and natural ingredients and they're soooo beautiful. She is our advice to our couples. Always.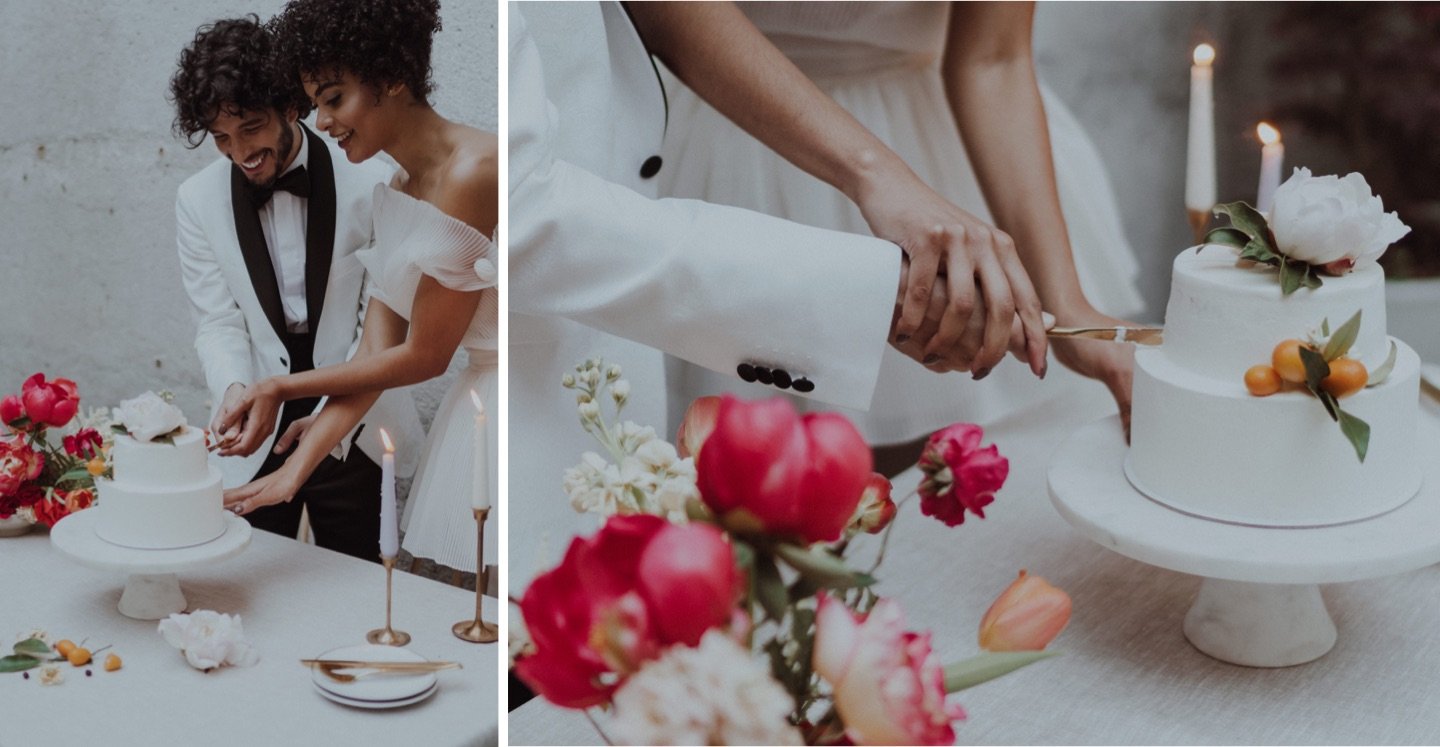 Portugal Wedding Dress – Rute Moreda
We also had the chance to meet Rute Moreda, an amazing designer which made this beautiful modern dress. She is so passionate about what she does that we can feel it in every curve of the dress at the model.
The most interesting thing is that everyone is haute couture, it impresses us how someone could make that work of art with their hands.
We can feel magic, dedication and love to see what she does. It's an honor to work with her and to hear what she had to say. The result you can see, a very unique dress for very unique brides.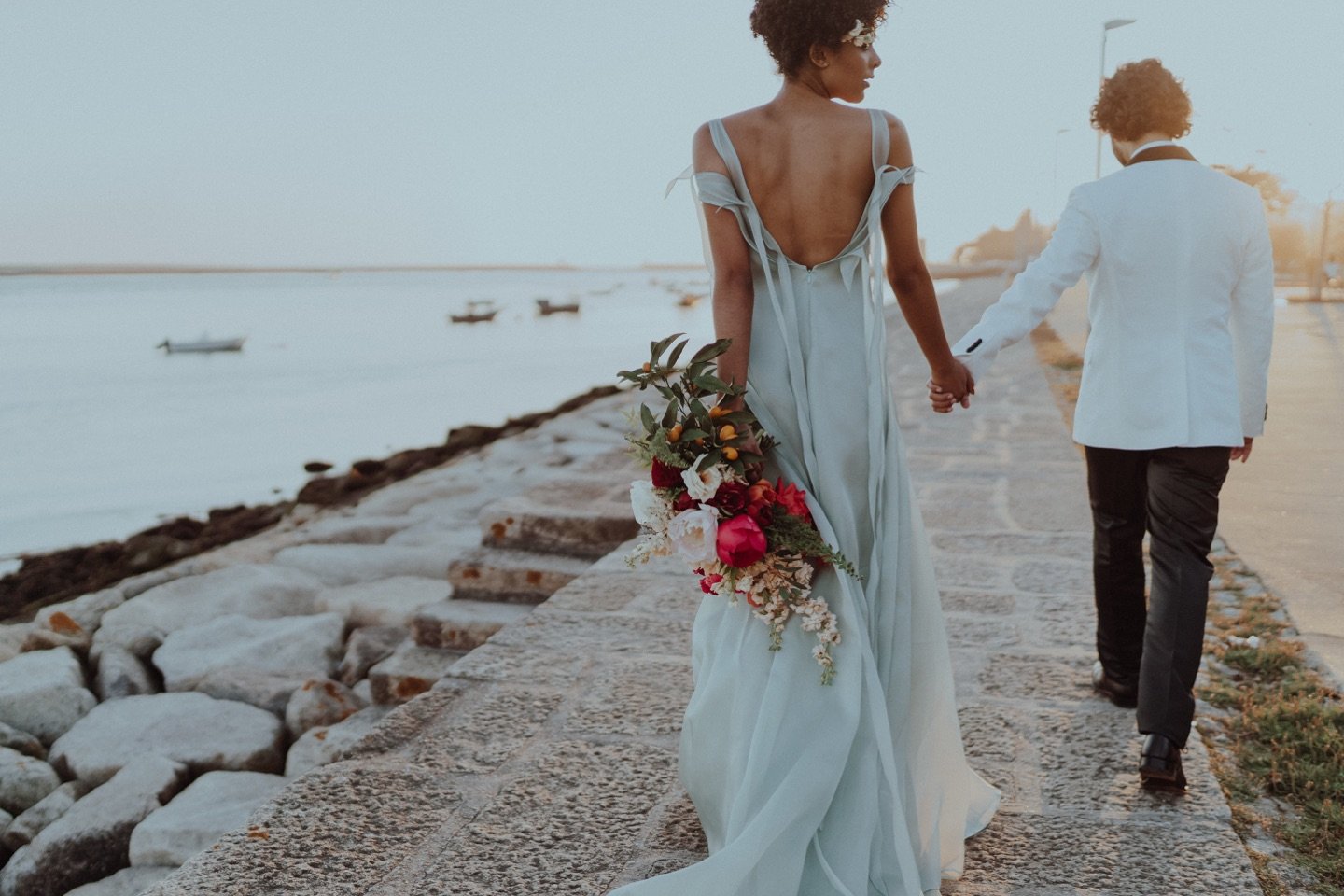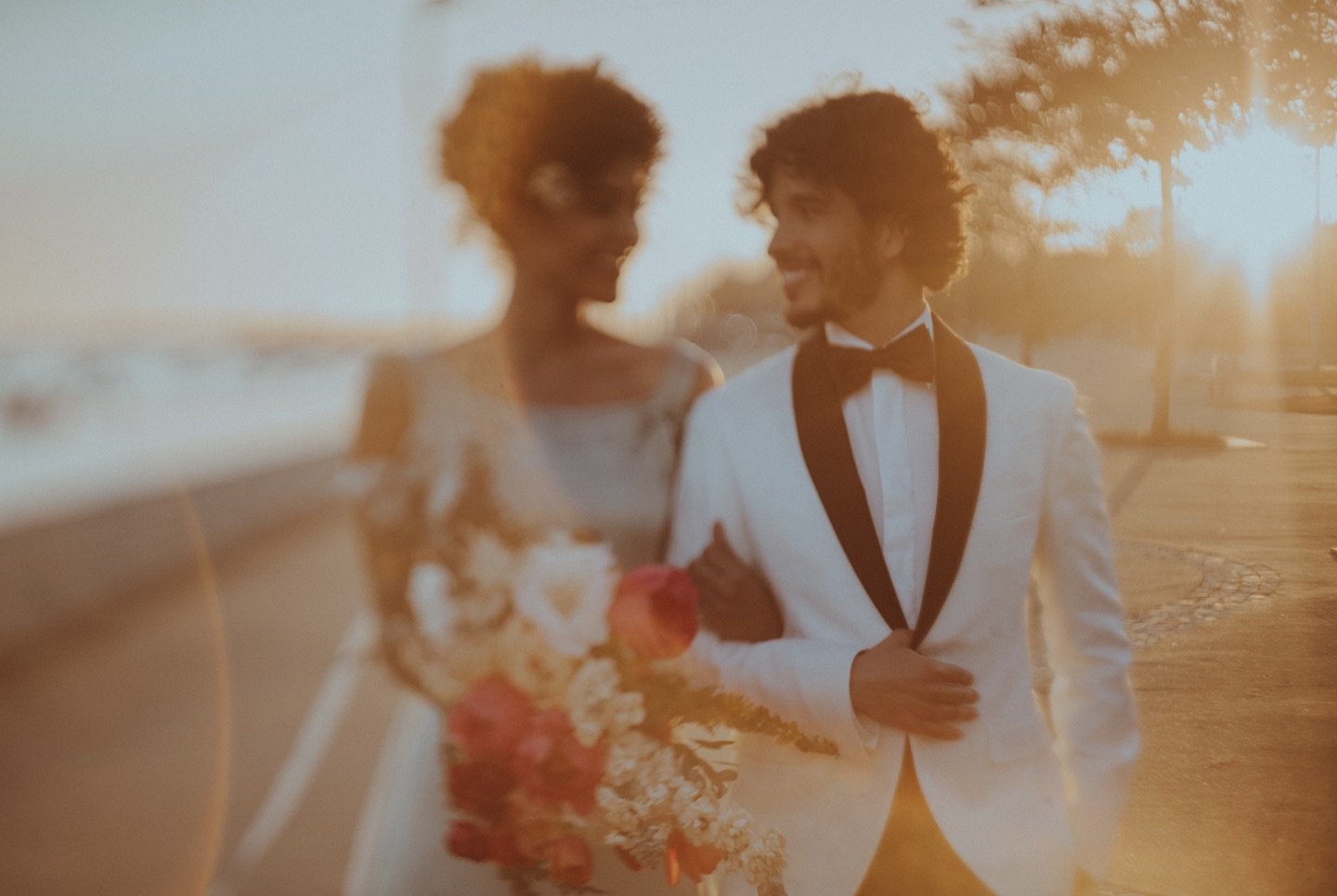 let the love flow thru you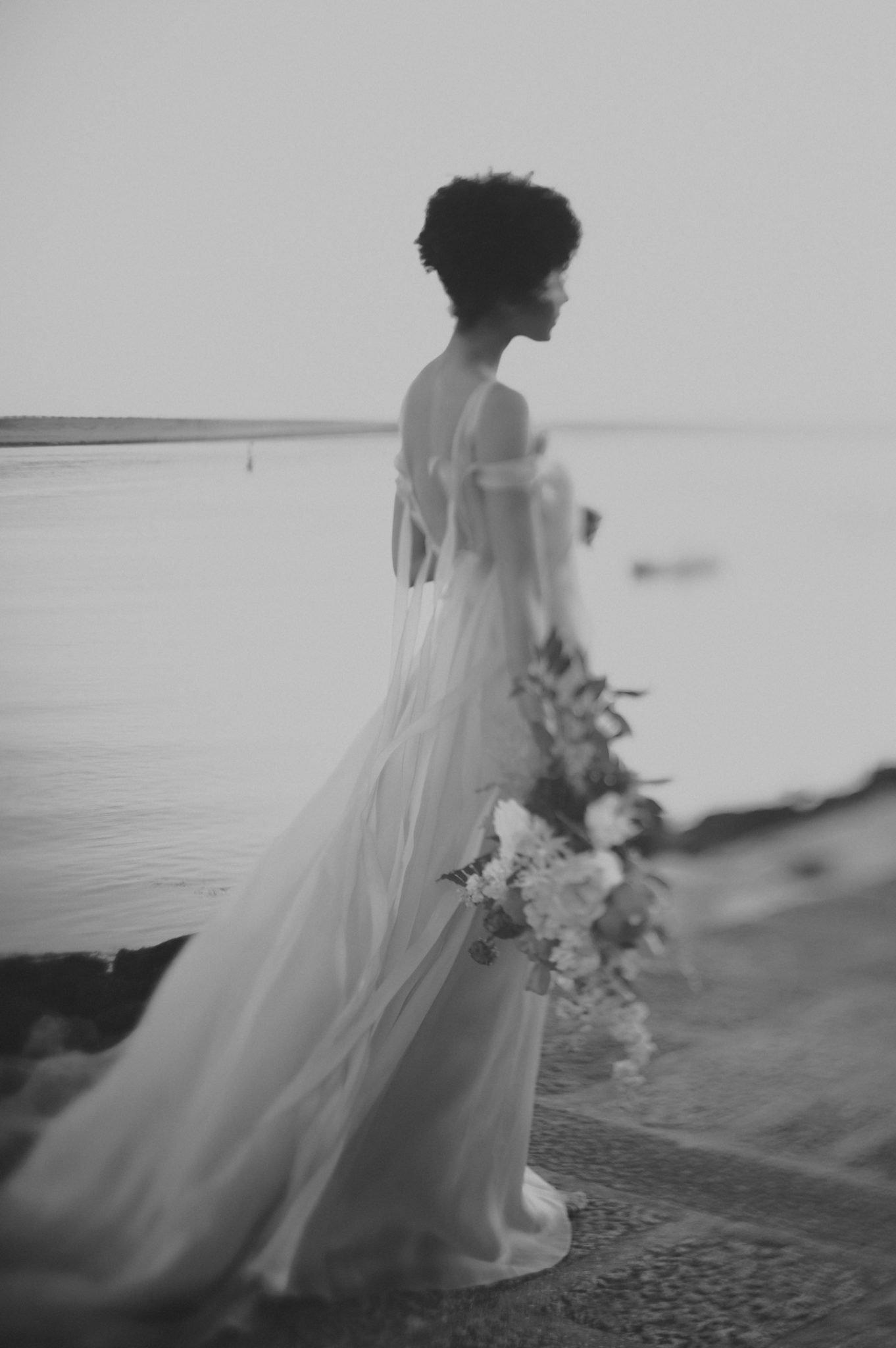 Portugal Wedding Dream Team:
Image : Lovati Photography
Video : @whitevalleyfilms
Models : @laurielamartins & @davi.de.carvalho
Flowers : Jardin d'epoque
Wedding Dress & Hair Accessories: @rutemoreda
Jewelry Accessories: @kindofsweethandcraft
Shoes: @uterqueofficial
Suit:  Loja Prassa
Rentals: @maison.christina
Stationery: Levado a Letra
Make-up: @makeupyourmoment
Cake design: Bakewell
Venue: Duas Portas
Creative direction & Styling: Romã Eventos
With Love,
Pedro and Nathalia